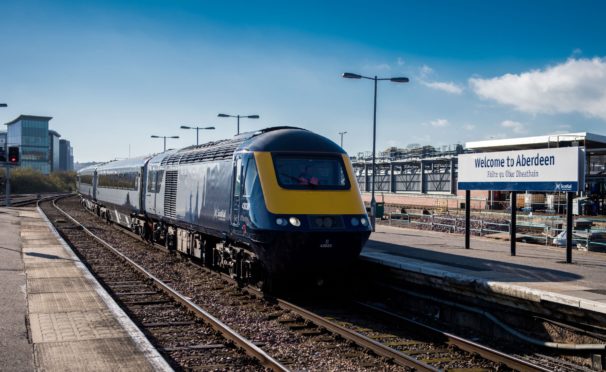 A post-pandemic return to rail travel will generate billions in knock-on spending and help businesses and the economy bounce back, according to new research.
On average train passengers travelling for leisure spend £107 per trip in shops, hotels and restaurants, the study found.
That amounted to an annual total of £46billion-a-year before the onset of the pandemic.
The research was commissioned by the Rail Delivery Group, which says train travel can boost the fortunes of many businesses hit by Covid restrictions.
Benefits for small and independent businesses
The study found that the biggest spending by people using trains for leisure travel was on food, with an average of £33 amounting to £15bn annually. It was followed by shopping, at £12bn, accommodation at £10bn and entertainment and culture, at £5bn.
Four in 10 of people questioned in the survey, carried out by WPI Economics, said that half or more of their spending was with small or independent businesses.
Jacqueline Starr, chief executive of the Rail Delivery Group, said: "We're looking forward to connecting more customers with the people and places they love this summer, whether that's a seaside trip with family, a night out with friends or a solo shopping spree.
By taking those trips by train, it's more than just a journey, it's a boost for businesses that have struggled throughout the pandemic and a step towards a cleaner environment."
Andrew Goodacre, chief executive of the British Independent Retailers Association, added: "Independent retailers have been particularly hard-hit by the pandemic and right now they are working hard to rebuild their businesses and consumer confidence. Making the high street safe, sustainable, and accessible is our top priority.
"With a return to rail, independent shops far and wide will be more accessible and trips more sustainable than ever."
As part of a promotion to attract passengers back to the railways, train companies have launched a "golden ticket giveaway," offering the chance for 12 people to win free travel for a year.