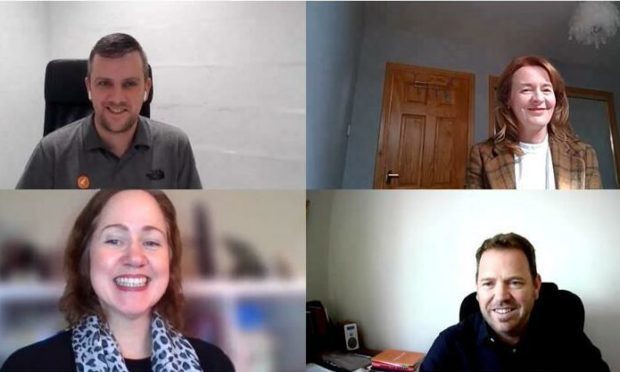 Covid has slowed global demand for luxury goods but has not stopped it.
It used to be that luxury shoppers would jet set around the world, stocking up on handbags and watches in high-end outlets in Mayfair, Hong Kong and Dubai. For the last year and a half this trade has been largely extinguished.
However, the pause has given luxury brands the chance to regroup and develop their online channels, luring those more accustomed to fancy real estate to make purchases as well as reaching a younger more tech savvy consumer.
As restrictions lift, there is expectation of a post-pandemic spending splurge as consumers get the chance to travel again and buy what they couldn't under lock down conditions.
There is also sense that the crisis will have changed the buyer of luxury items, who spent some time over lock down thinking more about quality, sustainability and responsible consumption. And it is this trend which is key to the future of Scotland's own producers of traditional luxuries such as cashmere, Harris tweed and whisky.
We hosted a virtual meeting of some of Scotland's leading producers and purveyors of luxury goods. And while, sadly, it did not offer the chance to dine together as has been the tradition for this feature, it enabled our guests from across the north – from Aberdeenshire, Elgin and Lewis – to meet to discuss some of the trends affecting the sector.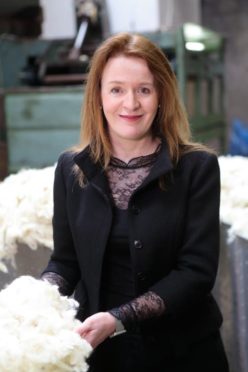 Margaret Ann Macleod is head of sales and a board director of Harris Tweed Hebrides. The company is the main manufacturer of Harris tweed fabric, producing about 60-70% of the industry's output. The firm employs 60 at its mill at Shawbost as well as 100 further full-time, self-employed weavers across Harris and Lewis who have been pioneers of "working from home" for decades.
Although Ms Macleod admits the firm had to cut their cloth accordingly when the pandemic took hold, the worst effects were thankfully brief and the market is looking brighter in its core markets such as fashion, giftware and homeware.
She said: "We did have to make redundancies in the course of the last 18 months unfortunately but at the moment we are actually recruiting.
"We are primarily an export business although we do rely heavily on the UK market. Our key export markets are mainland Europe, Japan, South Korea and USA. Increasingly so, our activity in the China has been growing particularly over the last 12 months."
Luxury has to mean more than just monetary value
What she has found is buyers – both in the fashion houses that source fabric as well as the end consumers – are looking for a better story about quality and provenance.
She said: "I really feel there has been a move in the last year to 18 months. Luxury has to mean more than just monetary value. The customer is looking back more than they did pre-pandemic.
"We have seen a lot of the labels who sit in that luxury bubble coming to us for more of our content, asking us what more can you tell us about your approach around fabric, colour and pattern.
"Some of these bigger brands might not have associated themselves directly with third party brands.
"A lot of buyers have more time on their hands to step back and think in a different way  around how fabrics are sourced and how things are made."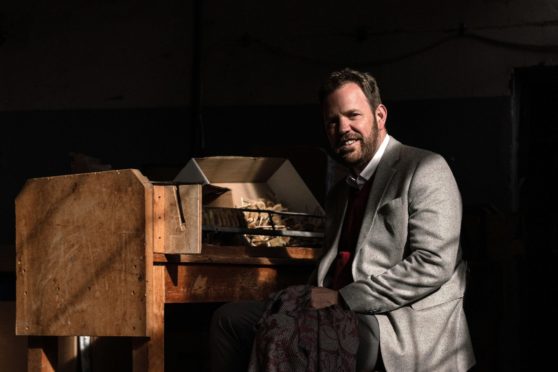 Johnstons of Elgin is a family-owned maker of luxury cashmere goods with its 200 years of tradition behind it but its eye firmly on the future. For eight years, Simon Cotton has been chief executive of the firm, which has mills in Elgin and Hawick as well flagship shops in Edinburgh and on London's Bond Street.
He agrees with Ms Macleod that buyers are now looking for more.
"We have seen growing interest in what we call real luxury – in the craftsmanship, how things are made. It has become much, much stronger during the pandemic period."
This shift has proved beneficial to the firm which has largely recovered from the onset of 2020. Surprise penalties in the form of tariffs imposed on whisky and cashmere products sold to the US came into force at the end of 2019, followed by the even worse conditions of the pandemic. However, 2021 has shown improvement.
"This year has been a much, much better year than expected," he said.
"Last year we had to restructure like many companies had to. But we have recruited over 200 people already this year. Things are really busy. Total headcount is just under a 1,000.
"The big challenge is keeping up with demand which is a nice situation compared to what we were facing this time last year and all the challenges."
While global big spenders have proved resilient, the market has shifted.
"The luxury consumer tends to weather the storms," he said. "What we have seen is the market has moved massively eastwards.
"Typically, the customer has come to Scotland and engaged with the brand, experienced it and they take that love back home with them.
"The reality is no one is travelling from China or Japan, that means we have got to engage with them in a different way.
"Having a presence in market, having a really strong digital presence where you tell your story – you aren't just selling products you are getting into brand building. Creating that experience is much more important.
"We used to think the online presence was a way of keeping contact with a customer who had met us physically. They aren't likely to meet us physically now. As we expand our overseas ambitions. To be able to completely convey everything we do in the digital world is really important now."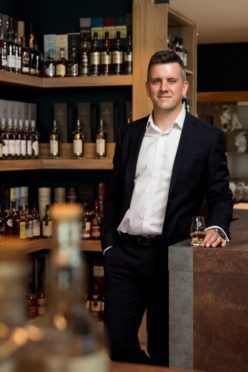 Daniel Milne, managing director, Whisky Hammer and Still Spirit, an auction company and tasting rooms in Udny near Ellon is also facing eastwards, with their online presence also being key.
Recently they sold a stake in the business to an Asian investment vehicle Rare Whisky Holdings in order to develop a whisky cask purchasing platform as well as overcome language and market barriers.
He founded the business in 2015 with brother, Craig. They specialise in online whisky auctions of old, rare and collectable whiskies where sales can reach more than £1million from bidders around the world. Demand remains robust in China for Scottish goods despite brands like Burberry and Nike facing recent backlashes.
Mr Milne's far Eastern buyers "absolutely love everything about Scotland and everything related to it," he said. They also like to compete for who owns the best bottle, a significant driver of the second-hand market for whisky.
"Predominantly talking about whisky, there is a culture of one upmanship in Asia," he said.
"I get the feeling of dinner parties, if you have a 40-year-old Macallan on the shelf you can be sure every guest at that party will leave with the goal of getting the next most expensive bottle."
But it is not just Asia where buyers have been spending their spare cash online.
"Thankfully being a mostly online-based business, we came through largely unscathed.
"It bamboozles me and my brother Craig and that a small rural Aberdeenshire-based business can ship to New Zealand or Beverley Hills. The power of the internet is insane."
Demand has also been driven by people looking to spend their money on assets that hold value.
He said: "It was a pure demonstration of global uncertainty leading to volatility and shift of wealth from traditional investments to something more alternative.
"In my view it was a great example of that because understandably people are worrying about jobs and tightening up their spending, we saw the opposite of that to be honest.
"Tonight, we are finally hosting our first whisky tasting event. It was always been in the plan but it has been obviously delayed."
Challenges for luxury brands in the north of Scotland are also closer to home – not least the difficulties of remoteness and poor infrastructure.
Ms Macleod highlights the issues the company has faced over the ferries fiasco as the vessels operated by Caledonian MacBrayne increasingly cause disruption for island communities.
She said: "We rely hugely on those transport links. It is a serious issue in terms of how we are able to transport goods on and off the island. It is really important."
Mr Milne has also faced problems caused by Brexit – the company no longer ships to at least four European countries that had previously been big buyers. He is grateful that the US market is opening up after the tariffs were removed by President Joe Biden's administration this year and is hopeful the EU countries with problems at the borders like France will ease rules soon.
However, when his company relocated further into rural Aberdeenshire, the company's courier had other ideas.
"We moved five miles out of Ellon last year and we were told by our courier company over night we had just touched the border of a different zone so our shipping costs were going to quadruple," he said.
"We are shipping somewhere between 800-1000 boxes of whisky a month. It's not an unnoticeable sum. I had plenty of arguments with them for a long period and eventually changed supplier."
Yet all agree that the north of Scotland and its islands has proved beneficial, if not crucial, to brands which grow and thrive there. Mr Cotton believes it is to do with the skills and vision of people who live there.
"There's logistics challenges but there's overwhelming advantage as well," he said.
"You can build depths of skills here because people are part of the community. We have got a hundred people with more than 20 years' experience. We wouldn't have that if we were based in Glasgow, Edinburgh or the South east of England.
"I don't think it's an accident we have so many luxury businesses and high value exporters in these of areas.
"When you look at areas like Moray and the north of Scotland have an incredible number of international businesses, we are surrounded. We have Baxters and Walkers touching every part of the world.
"It all starts with product excellence, and if your product is excellent the opportunities open up. Once you get into those markets, you adapt and learn what those consumers want and try to satisfy that.
"We have great product here in the north of Scotland, we have the people who are really interested in developing international markets and have done so for generations.
"Clearly there is something that works in being located in these areas and reaching out to the world."