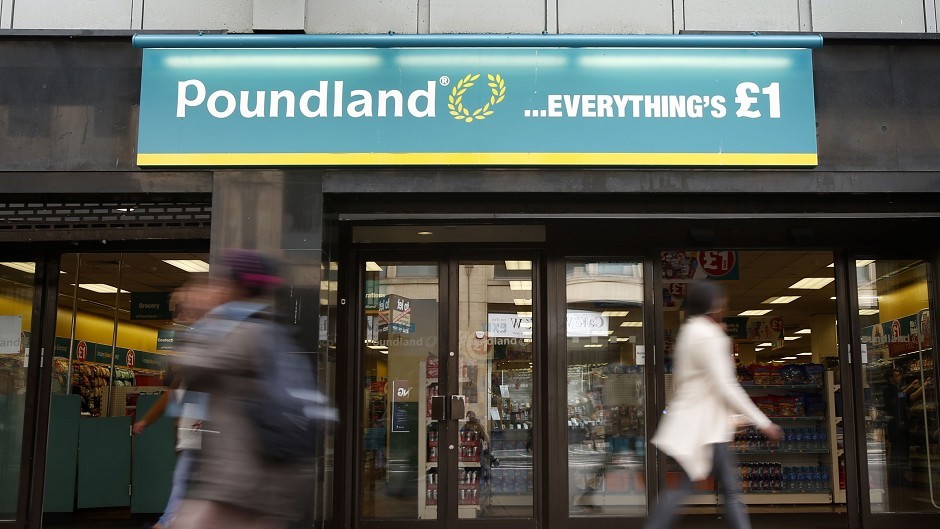 The boss of Poundland believes its £55million takeover of 99p Stores will make the smaller chain more efficient as customers will no longer have to wait for cashiers to fish around for a penny change.
It has agreed to buy the family-run firm in a cash and shares deal 14 years after it was founded with a single store in Holloway, north London, by entrepreneur Nadir Lalani.
Poundland chief executive Jim McCarthy said customers would not mind paying the extra 1p as the 251 stores are converted, arguing that the quality of its offering "more than compensates."
He also predicted that queues would be lower as the stores were converted to Poundland, which sells everything for £1.
Mr McCarthy said: "I think people probably will find the £1 price a little bit better because they won't have to start rooting around for pennies.
"Not having to give the penny back is quite a significant operational efficiency."
Poundland's shares rose by as much as 13% on the announcement, adding more than £100million to its market value to reach about £1billion.
99p Stores was founded in 2001 by Mr Lalani, who had previously built up and sold two convenience-store chains after arriving from Tanzania in the 1970s.
He was helped by sons Hussein and Faisal, and the business opened a further three stores later that year.
The chain has grown rapidly in recent years following the demise of Woolworths in 2008 as bargain retailers have become regular fixtures in UK high streets.
Each shop typically stocks more than 5,000 99p products across food, drink, cosmetics, sweets, gardening, gifts, pet care, partywear, DIY and toiletries.
It now has 251 sites, trading as 99p Stores and Family Bargains, which serve more than two million customers.
Poundland, which floated on the stock market last year, will also pick up a warehouse and distribution centre in the transaction.
Annual sales for 99p Stores were £370.4million in the year to February 1 last year and underlying earnings were £6.1million.
In a CNN interview in 2012, Mr Lalani said it had benefited from the economic downturn "to a certain extent".
He said: "Middle-class people… come in and they are surprised what they have been paying Tesco. The prices are so much cheaper and it is the same brand."
Poundland's Mr McCarthy added: "This is a good deal for both businesses and will benefit customers and shareholders.
"Through working together, Poundland will improve choice, value and service for 99p Stores' customers, bringing Poundland's know-how and range to 99p Stores."
Poundland is paying £47.5million in cash plus £7.5million in new shares. The deal will be partly funded by a share placing.
The firm said the deal was dependent on the approval of the Competition and Markets Authority (CMA) and talks with the regulator have already been held. The CMA consultation and review process is expected to take at least two months.
Buying Northampton-based 99p Stores will give Poundland a bigger presence in the south of England where it is under-represented.
There is not yet a schedule for converting the stores into Poundland shops and this is expected to be done over a period of time.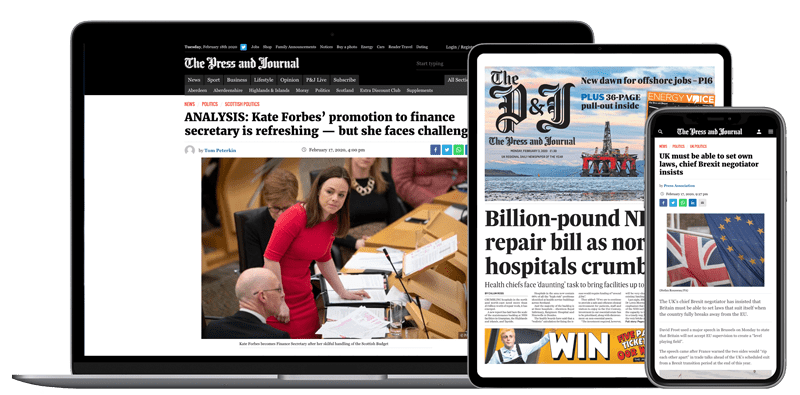 Help support quality local journalism … become a digital subscriber to The Press and Journal
For as little as £5.99 a month you can access all of our content, including Premium articles.
Subscribe