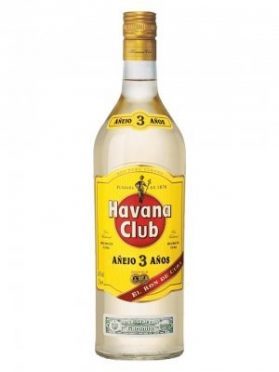 Global drink giants Pernod Ricard and Bacardi are about to lock horns in what is likely to be a bitter court battle over Havana Club rum.
Paris-based Pernod – the company behind Scotch whiskies including The Glenlivet, Chivas Regal, Ballantine's, Royal Salute and 100 Pipers – said yesterday it was studying the contents of a fresh complaint filed by Bacardi in the US District Court for the District of Columbia.
The move follows a US decision to grant Pernod – through Caribbean partner Cubaexport – an American trademark for its iconic Cuban rum in the latest sign of thawing relations between Washington and Havana.
Bacardi, the largest privately held, family-owned spirit producer in the world, has been making its own Havana Club – in Puerto Rico – for sales into the US since 1994.
Since 1994, the authentic Cuban drink has been sold globally – but not in the US – by Havana Club International (HCI), a joint venture between Pernod and the Cuban government.
Bacardi's challenge to Pernod's new trademark registration in the US, which has a decades-old ban on imports of Cuban produce, comes just as US President Barack Obama prepares for an historic visit to Cuba's capital at the start of next week.
The Havana Club name has been the subject of legal wrangling in the US, and Spain, and at the World Trade Organisation for years.
Earlier this year, Bacardi said it was shocked and very concerned" by the decision to award Pernod a US trademark.
It added: "This US administration clearly sends the message that it no longer supports US law and accepted worldwide principles that prevent registration or renewal of trademarks obtained through confiscation, without compensation to the original owners.
"Bacardi has and will continue to pursue all the necessary legal actions to defend its position surrounding the legitimacy of Bacardi's rights and ownership of Havana Club rum.
"As we have maintained all along, Bacardi is the legitimate owner of the brand."
Bacardi has a strong claim on the Havana Club name, having acquired the recipe and trademark rights from the exiled Cuban family who founded the business in 1934. The Bacardi company also has its roots in Cuba.
But Pernod stuck to its guns yesterday, insisting the new US trademark – valid until January 27, 2026 – was a renewal of rights dating back to 1976.
Ian FitzSimons, general counsel for Pernod added: "We look forward to letting the court decide the case on the merits."
HCI chief executive Jerome Cottin-Bizonne said: "Havana Club is the true spirit of Cuba, and we hope to share it with the American people if the US embargo on Cuban goods is lifted."