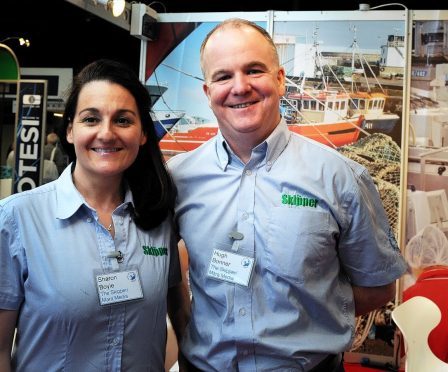 A record-breaking 151 companies have confirmed they well be exhibiting at the Skipper Expo International Aberdeen 2016 fishing industry showcase in May.
With more than two months still to go, the number of firms already signed up to take part means the event will be the biggest in the annual show's six-year history.
According to Sharon Boyle of show organiser Mara Media, a surge of confidence within the industry in Scotland, including new boat-building activity, is behind much of the interest in this year's expo.
"The bookings for stand space have been quite phenomenal," she said, adding: "It is heartening to see so much confidence within the Scottish fishing industry.
"This is also very much turning into a pan-European expo, with a large number of exhibitors attending from abroad."
Among those present this year will be 51 first time exhibitors and there has been particularly strong interest from abroad, with
The event will feature companies from Canada, Denmark, Faroe, France, Iceland, Ireland, Norway, Poland, Portugal, Spain, Sweden and the US, as well as the UK, while there are 51 first-time exhibitors signed up to attend.
French fishing equipment manufacturer Morgere will be promoting both its Exocet trawl door and innovative Cyclops net monitoring system.
Morgere director Michel Dagorn said he was delighted to see so much interest in this year's expo.
He added: "We look forward to meeting skippers … and demonstrating to them the benefits offered by our trawl gear systems.
"They are ideally suited for the demanding fishing conditions experienced by the Scottish fishing fleet."
Steven Taylor, senior manager at Inverness-based Denholm Fishselling, said: "It's great to be participating at Aberdeen this year and it is fantastic that so many other companies have also confirmed their attendance.
"The expo will provide us with an excellent opportunity to meet our customers and clients."
Aberdeen Exhibition and Conference Centre will for two days – May 27 and 28 – feature companies from virtually every equipment and service sector of the fishing industry.
For the first time this year, there is also a free industry seafood buffet night at Aerdeen FC's Pittodrie Stadium.
Ms Boyle said: "Stand space for Skipper Expo International Aberdeen is filling up fast, so I would recommend any companies thinking of booking to do so as soon as they can."
Irish firm Mara, led by managing director Hugh Bonner, has held a fishing industry showcase in the Granite City every year since 2011.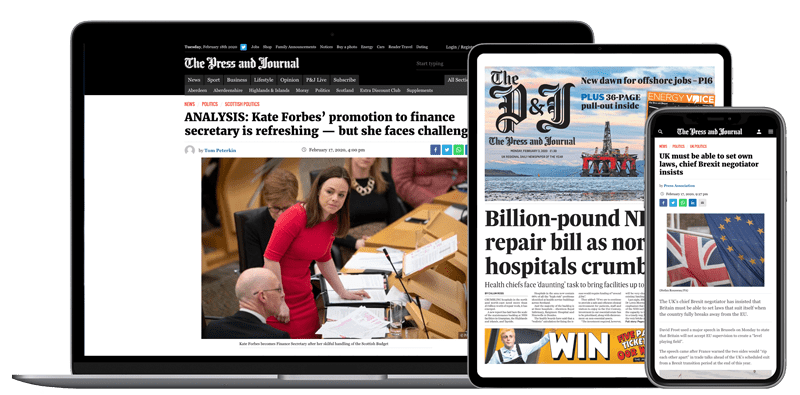 Help support quality local journalism … become a digital subscriber to The Press and Journal
For as little as £5.99 a month you can access all of our content, including Premium articles.
Subscribe