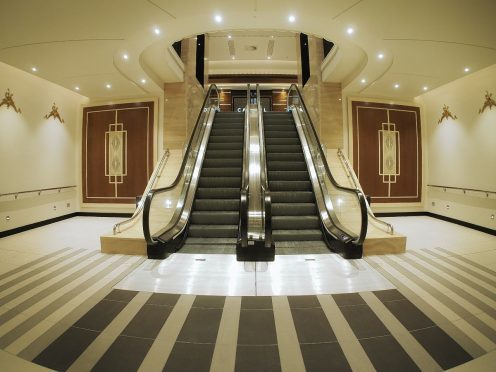 Aberdeen's newest office building welcomed invited guests for a grand opening last night following its £30million transformation.
The red carpet was rolled out at The Capitol, at 432 Union Street, just hours after it global professional services giant PwC was unveiled as its first tenant.
PwC will move its 120-strong Aberdeen team into the 12-storey complex later this year.
Announcing plans to relocate from Albyn Place in November, PwC said its 15-year lease for the whole top floor of The Capitol reinforced its "dedication" to the Granite City.
Property experts expect a wave of company relocations from the west end of Aberdeen as new energy efficiency rules and the growing cost of maintaining old buildings make modern new offices, particularly in the heart of the city, attractive after current lease agreements expire.
It is hoped The Capitol and other office developments taking shape will play a key role in transforming the fortunes of Union Street by bringing more people into the area to work.
Kevin Reynard, PwC's senior partner in Aberdeen, said: "For businesses to perform at their best, the infrastructure needs to be there to support them.
"That's what The Capitol does and we are delighted to invest in the building in recognition of it being a truly first-class working environment.
"We'll have a fantastic view of the city from the top floor, giving us quite literally an opportunity to see Aberdeen in a new way."
The Capitol, previously a cinema and later a nightclub, is a joint venture between Aberdeen-based Knight Property Group and M&G Real Estate.
Hailing the end of work on plans approved in September 2013, Knight managing director James Barrack said: "I don't think we appreciated at the time the level of damage which had occurred over years of neglect.
"The difference from purchase to completion is astounding. It's a proud moment within my career knowing that we have restored an Aberdeen landmark to its former glory."
Gary Craig, chief executive of business development group Aberdeen Inspired, said the project was "a shining example of how the regeneration of vacant property units can help breathe new life into the surrounding area".