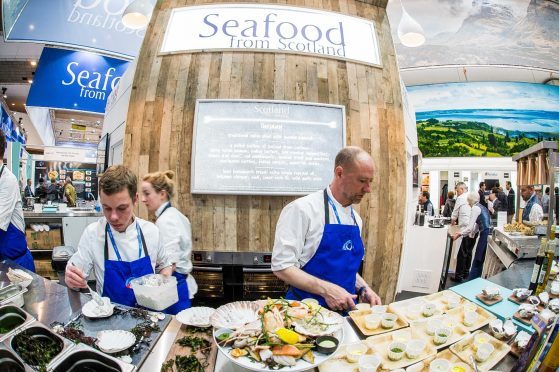 Scottish exhibitors had mixed views on security arrangements as the world's biggest seafood trade show got under way in Brussels yesterday.
The three-day Seafood Expo Global event is taking place in Belgium's capital just over a month after terrorist bombings in the city killed 32 innocent people and injured hundreds of others.
Organisers had promised tightened security measures and warned visitors to expect bag searches, metal detector screening, bomb detection dogs and a bigger-than-usual law enforcement presence.
But Valerie Ritchie of Fraserburgh-based exhibitor Whitelink Seafoods said its show team found it surprisingly easy to get in.
She added: "There is a police and army presence on the streets of Brussels, however in the expo itself we have yet to see the police and dogs as promised.
"Coming in this morning, there were only random id and bag checks. Yesterday, during set up, there were no checks when entering."
Ms Ritchie said Whitelink's team was "very disappointed" after having received lots of security assurances, but added the general mood at the expo was "fairly upbeat".
Victor West, managing director of Buckie-based Associated Seafoods, had a different experience.
Mr West said: "There is more security around and it was a bit slower to get in for bag checks, but given the circumstances that is understandable.
"This first day of the show has been busy for us and there is a good level of interest in our The Pride of Scotland smoked salmon."
Peterhead-based Caley Fisheries ditched plans to attend following the March 22 terror attacks.
Stephen Jon Buchan of processing firm Stephen Buchan, part of the Caley Fisheries group, said: "We decided not to attend after the incidents and raised threat level."
A wide range of Scottish firms are attending the show in the hope of catching more of the global seafood market for this country's shellfish, salmon and white-fish.
Natalie Bell, Europe, Middle East and Asia marketing manager for trade body Seafood Scotland, said: "Our role as an industry is to attract business to Scotland by showcasing our sustainable, world-class products, and with tens of thousands of buyers with global purchasing power expected to attend this week, Seafood Expo Global is definitely the place to do it."
The Scottish Salmon Company (SSC), which employs more than 400 people at fish farms, freshwater hatcheries and harvesting and processing facilities across the Highlands and islands as well as a head office in Edinburgh, is unveiling its new Native Hebridean Salmon product at the show.
SSC managing director Craig Anderson said: "This introduction marks the culmination of many years of investment, research, commitment and hard work."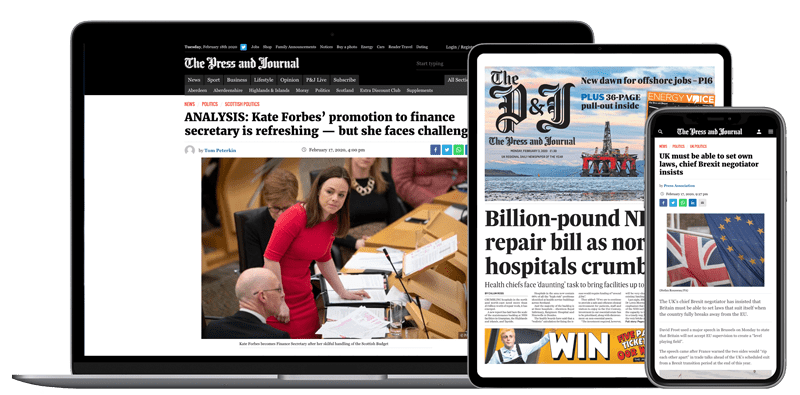 Help support quality local journalism … become a digital subscriber to The Press and Journal
For as little as £5.99 a month you can access all of our content, including Premium articles.
Subscribe