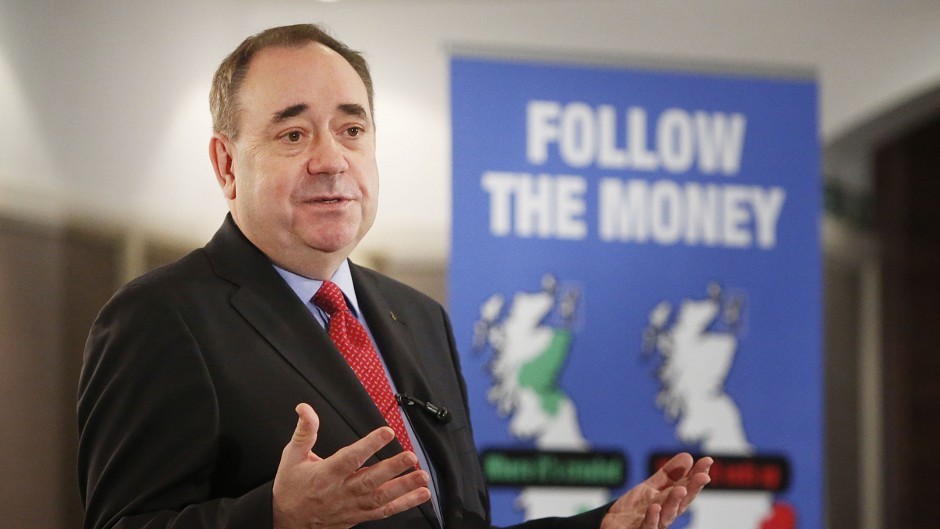 Former first minister Alex Salmond hit out at David Cameron last night after he claimed the new Forth road bridge contained "zero" Scottish steel.
The Gordon MP insisted there was steel from the Dalzell plate mill in the girders at either end of the Queensferry Crossing – due to open this year.
He also pointed to the decision by a previous Tory government to close Ravenscraig steel mill in the 1990s, thereby reducing Scotland's manufacturing capability.
Mr Salmond made the remarks in a point of order on the floor of the Commons after Prime Minister's Questions.
Earlier, during the weekly exchange, SNP MP Marion Fellows had accused Mr Cameron of seeing Scottish jobs as "expendable".
She said: "The prime minister and his government did next to nothing to save the Scottish steel industry, it was left to the Scottish Government to do that.
"Now the UK Government is breaking the promises made by both Tories and Labour to protect the Scottish shipbuilding industry."
Mr Cameron insisted the two governments should work together, including on procurement.
But he went on: "It is worth asking how much Scottish steel was in the Forth road bridge – zero, none, absolutely nothing.
"What a contrast with the warships that we're building, that of course we wouldn't be building if we had an independent Scotland. So we back the steel industry with actions as well as words."
Raising his point of order, the former SNP leader suggested a "new innovative prime ministerial correction procedure", adding: "Actually, 45% of the total orders of £540million were placed with Scottish companies.
"I know that the prime minister would want to correct the misleading impression there was no Scottish steel in the contract by acknowledging that steel from the Dalzell plate mill was in the girders at either end of the bridge.
"I fully understand the prime minister would want to acknowledge that the reason there was no Scottish bidder for the main sub contract was the closure of the Ravenscraig steel mill by a previous Tory Government in the 1990s removing our capacity to supply such steel."