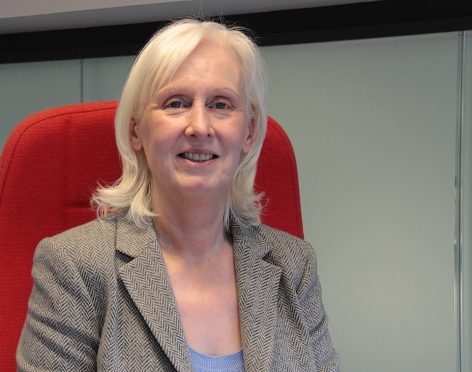 Having considered resilience last month, I've decided to maintain a thematic approach to the column by considering happiness, what it is, which behaviours can encourage happiness in yourself and others and whether personality type might lead one to be a happier or less happy person. For it is a truth often observed that it is not the challenges that life throws at people and organisations that cast us down, that people can laugh and be happy (or at least stoical) in the face of huge threats. Equally we see every day evidence that it is not just wealth, status and material possessions that make people happy. So what does make us happy?
I'll start as ever with a definition of happiness. It is sadly more difficult than one might expect to find a helpful definition, many dictionaries being content to define it as "the state of being happy". Webster-Merriam defines happiness as "a state of wellbeing and contentment". At the other extreme, Andrew Shapter in The Huffington Post provides 99 varied and highly individualised definitions of happiness, which illustrates one of the challenges of expanding our understanding of the phenomenon, i.e. that one man's happiness might be another's nightmare. Dodge, Daly, Huyton and Sanders (2012) define well-being, an often-used synonym for happiness, as "the balance point between an individual's resource pool and the challenges faced".
But it's not just about achieving that rational balance. Research has demonstrated that personality type has a direct influence on an individual's happiness. Extraversion has long been held to increase your level of happiness, while neuroticism is likely to decrease it. However in very recent research, Sun, Kaufman and Smillie (2016) have found that the possessors of five personality traits will be more likely to experience positive functioning or happiness:
i. Conscientiousness/industriousness;
ii. Agreeableness;
iii. openness/intellect;
iv. enthusiasm; and
v. compassion
Meanwhile orderliness, politeness and volatility appear to have negative effects on wellbeing.
In an interesting piece of research which explored the impact of personality type on achievement and job satisfaction, Owen concluded that: "While Thinkers may imagine that a high income is a priority for them in choosing a career, in the end, they're less satisfied than Feelers who gravitate towards careers that resonate with their personal values. Perhaps Thinkers would do well to spend a bit more time reflecting on more philosophical questions of meaning and purpose before they settle on a career path."
And it doesn't just appear to be our personality that influences happiness. Often happiness at work is correlated with job satisfaction surveys and various rankings list for us the organisations in which staff are happiest or most satisfied. Bloombergs' 2016 rankings for the UK had a mix of manufacture, retail and hospitality companies topping the pool, with Rolls Royce at number 1. Often cited characteristics likely to lead to a happy workplace include:
• The work environment;
• Company culture and social relationships;
• Workplace morale;
• Alignment with the philosophy of the organisation
Meanwhile salary is actually the least influential factor. Effective approaches to organisational management will consider all these aspects of their people's wellbeing and one way of assessing and understanding your company's performance is through climate surveys, which can help companies to understand how their employees perceive the organisation against a variety of different dimensions which might include: creativity, innovation, mentoring, communication and teamwork.
In a quite different vein, if we look at surveys of the happiest places in which to live, these highlight some interesting results. The self-reported measures used by the UK survey are happiness, life satisfaction, sense of worth and anxiety levels. The residents of the Outer Hebrides in the most recent survey are the happiest in the UK, while overall Northern Ireland has higher levels of happiness than Scotland, England and Wales. Londoners contrarily report the highest levels of anxiety. The ONS identifies "people's self-reported health as the most important factor associated with personal well-being, followed by their work situation and relationship status". Across the globe the UK comes in at 23rd in the World happiness Report 2016 ranking of 156 countries, with the poll topped by Denmark. The report is based on measures such as pleasant and unpleasant affects, somatic disorders, apathy/vitality, physical and mental health, autonomy and life domain and networks.
What can we learn from all of this data? We can understand that achieving a state of happiness is a complex business: some people are more inclined towards happiness because of personality characteristics, but that is only part of the story and environment, health, social connections and self-determination are all important pieces of the jigsaw. That working in a job that satisfies our need to feel that we are fulfilling objectives that we value is hugely important and that looking after our own health will help us maintain a more holistic sense of wellbeing. We can see that it is important for employers and governments to understand and make efforts to sustain a happy workforce, a happy population, for this will overall benefit society and enable organisations to achieve their vision.
Rita Marcella is Professor of information management at Robert Gordon University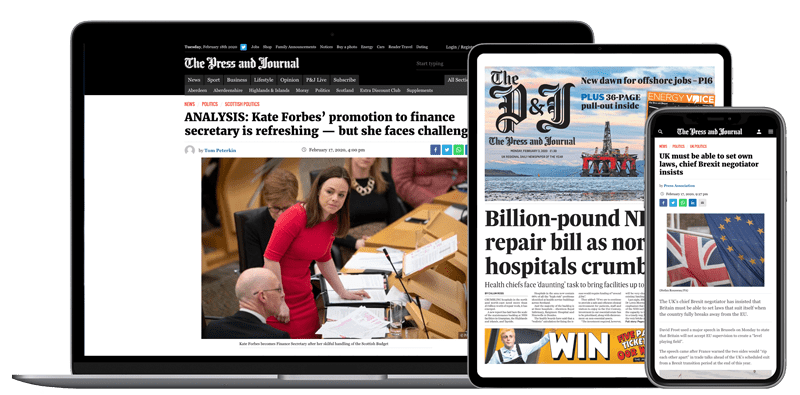 Help support quality local journalism … become a digital subscriber to The Press and Journal
For as little as £5.99 a month you can access all of our content, including Premium articles.
Subscribe