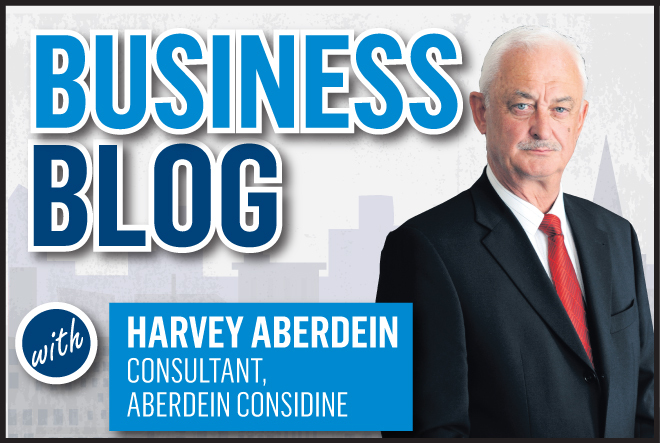 After more than two years of job cuts, project delays and general misery in the north-east economy, there has been a number of refreshingly positive headlines in the P&J this month.
I sense a new air of optimism blowing through the north-east economy – and hopefully readers of this column are feeling it too.
Latest evidence of this improvement comes from the Royal Bank of Scotland's business monitor, which reported that firms in the north-east are preparing for an upturn in new business for the first time in two years.
Companies in the area have been badly hit by the plunge in the oil price, which led to major cost-cutting in the energy industry.
More than 400 Scottish firms in various sectors were surveyed for the monitor, and 34% of companies had an increase in the total volume of business during the last quarter compared to 31% who had falls in activity.
The performance of the financial and business services sector was strongest, with a net 14% reporting an increase in total business volumes.
The monitor added: "A net 21% of all firms surveyed said they expected total business volumes to rise in the next six months. Firms in all parts of the country expect business volumes to grow, including the north-east.
"This is the first time the north-east has prepared for an upturn in two years, and suggests that the prolonged hangover in the region since 2014's oil price collapse is coming to an end."
There has been a series of positive announcements coming from the North Sea sector in recent weeks.
At the start of March, industry body Oil & Gas UK said the country's offshore industry is now in better shape to compete for much-needed investment, and confidence is slowly returning following an intensive two-year drive to improve efficiency, streamline costs and boost productivity.
Another boost for the sector came with last week's news that Hurricane Energy had made the largest undeveloped discovery of oil in UK waters.
One billion barrels of recoverable oil could be contained within the Greater Lancaster Area, 60 miles west of Shetland. Hurricane hopes to begin production in 2019.
Confidence is also returning to the north-east housing market.
Almost £3million worth of property is being sold every day in Aberdeen and Aberdeenshire.
After three years of decline, home sales across the north-east rose by 7% in the first 10 weeks of 2017, according to latest data from the ASPC, as reported in this newspaper.
The statistics showed that more than 1,000 homes – worth a total £204million – changed hands in the first 75 days of the year, an average of £2,720,000 per day.
That figure is up from 940 last year – the first return to growth the market has seen since the falling oil price stripped tens of thousands of jobs out of the region's lifeblood energy sector.
I'm pleased to say that my firm was responsible for more than a quarter of sales alone (259), twice as many as our nearest competitor.
Our senior property partner Bob Fraser said the spring market was "noticeably busier".
We are seeing quick sales and, perhaps more importantly, competition for properties, which has even led to some closing dates being set in recent weeks.
Visits to our new website are 150% up year on year in Aberdeen alone, which gives you an indication of the increase in buyer activity.
Our offices in Aberdeen and Westhill were the first to feel the impact of the downturn, which over the past two years has rippled out to the outer parts of Aberdeenshire.
However, properties are now selling quicker and in certain areas, such as Westhill, our average time from 'on the market' to 'under offer' has fallen to just 15 days.
After more than two years of a very tough economy, here's hoping this continues.