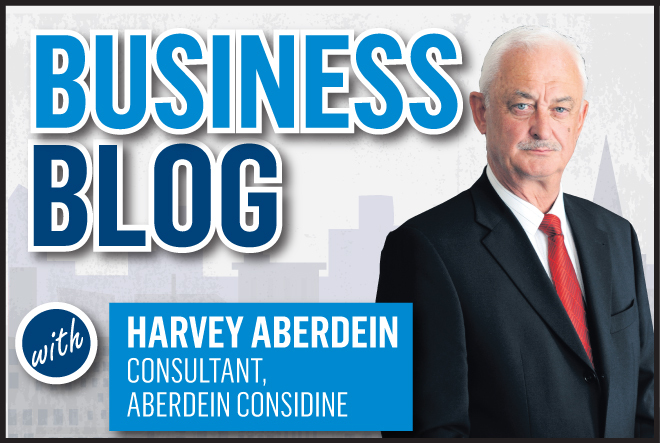 After years of controversy, scrapes and political fall-outs, it was a wall in Ferryhill which finally called time on councillor Willie Young and Labour's reign as the ruling administration on Aberdeen City Council.
Mr Young, who found himself at the centre of a probe into a repair order involving land owned by his father, was the highest profile casualty of this month's local elections in the north-east.
The outgoing finance convener has denied any wrongdoing, but believes the coverage of the incident impacted upon the result.
The council admitted a "serious failing" after repairs worth £200,000 were ordered without proper approval.
And with Mr Young's political passing (he's since announced his retirement from politics), perhaps now is the time to examine the legacy he and his colleagues have left behind in Aberdeen's city centre.
His administration pressed ahead with some controversial changes during their time in power.
One was the development of Marischal Square, which some may see as a missed opportunity. However, given the building is now almost complete, there is little point dwelling on whether it was the right thing to do.
But it is not too late to look at whether we are doing the right thing with Union Terrace Gardens.
The most controversial move made by Labour during their administration of course was the decision to scrap the £140million City Garden Project, which would have seen Union Terrace Gardens redeveloped after Sir Ian Wood pledged to donate £50million to the scheme.
It almost seems like a lifetime ago, but it is important to remember that this was a project which was backed by the city's residents in a referendum.
The vote was divisive, as these things often are, but the people of the city had spoken. Imagine the furore if the Brexit vote was reversed after the general election?
Nevertheless, the project was vetoed in August 2012 following a council vote and Sir Ian's generous offer of money disappeared with it.
Had the project gone ahead, it would almost be completed. What we have instead is the current gardens in the same sorry state they were in before.
New £20million plans have since been put forward by London Olympic Park designers LDA which look to renovate rather than completely transform the iconic space.
A detailed planning application for the scheme, and associated listed building application, is due to be submitted immanently and construction scheduled to begin this autumn. Completion is expected in the summer of 2019.
But given we have a new dawn at the Town House, is it not time to stop, take stock and really evaluate whether what we are doing is the right thing?
I love this city, but I have to be honest, Union Street is rapidly becoming a shadow of its former self. Retailers are leaving, once flagship units are being left vacant and therefore it is only a matter of time before the footfall follows.
We need something else to keep people in the centre of town.
The question I ask is whether the perfectly pleasant proposal we have on the table right now is radical enough to transform our city centre and breathe fresh life into the area?
Or is it just a slightly nicer version of the little-used gardens as they stand.
We had a transformational plan on the table which the city's folk had backed it in their thousands. With Labour gone, can – and should we – be looking again at the City Garden Project?
A vibrant city centre is crucial for Aberdeen – both in terms of attracting businesses and attracting people to want to live and work here.
Sir Ian Wood was met with some appalling abuse when he made his generous offer and may be reluctant to enter the debate again.
But has anyone asked him? Would he be ready to come back to the table to work with a new administration?
Time will tell…but as a city, we no longer have to accept what Willie Young and co tell us what we are getting. If the public still want the City Garden Project, I think the people deserve that conversation.
Time to make financial planning your cup of tea
Most of us spend as much time a day making a cup of tea as we do looking at our finances, according to new research.
Skipton Building Society interviewed 2,000 UK adults about their financial habits – and around three in five people devote half an hour a week or less looking at their finances.
This equates to fewer than four minutes a day – about the same as making a cup of tea, or just a fraction of the time spent daily shopping for food.
The study highlights that we're not just failing to look at our personal finances, but that few people are taking action. Just one in five say that they take the time to actively manage their money each week – be that working out budgets, paying bills, looking at their internet banking, setting up new savings or investment products or visiting a bank branch.
These are staggering statistics and I would urge people not to sell themselves short in this way.
If you are planning your financial future, Aberdein Considine can offer you the support of some of Scotland's most talented and respected independent financial advisers. Whether you want to buy a property, secure an income for retirement, pay for your children's education, provide for dependents or pass your estate to your family, we can provide you with a high-quality service which is tailored to your lifestyle.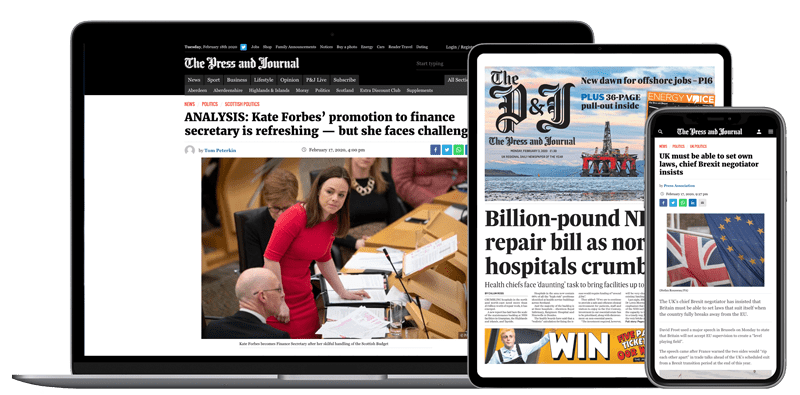 Help support quality local journalism … become a digital subscriber to The Press and Journal
For as little as £5.99 a month you can access all of our content, including Premium articles.
Subscribe