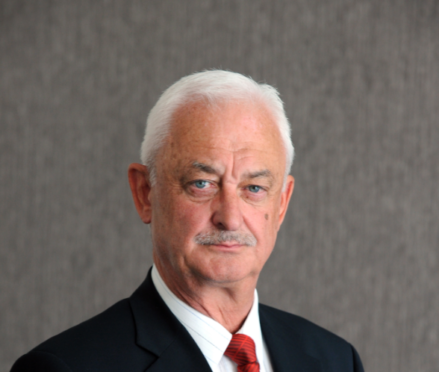 Harvey Aberdein is a founder partner and now consultant with Aberdein Considine.
Great things in business are never done by one person – they are done by teams of people.
The sentence above is the ethos upon which the world's biggest business, Apple, was built by Steve Jobs.
I believe it is a quote that any business-owner striving for success should stick to their computer screen on a Post-It note.
In my experience, success on any kind of scale is impossible without a team of talented people working together.
A man with success to rival Steve Jobs, entrepreneur Richard Branson, also has an admirable approach to the management of people.
His sage advice was that firms should train people well enough so that they can leave, but treat them well enough so that they don't want to.
It is no fluke that both of these men have achieved unparalleled business success and what they advocate is in no way complicated.
Besides hindering your ability to achieve success, there are other risks to your business – mainly reputational – if you fail to put people first and treat them well.
There is now also a significant financial risk should you be taken to an employment tribunal and one which is growing.
There are two factors behind this. Firstly, there has been a 30% increase in applications to Acas (the Advisory, Conciliation and Arbitration Service) since a Supreme Court ruling on employment tribunal fees deemed them to be unlawful.
Between the start of April 2017 and the end of July 2017, Acas received around 1,700 notifications per week.
That has risen to 2,200 per week.
Secondly, for the first time ever in Scotland an employer has been fined by an employment tribunal on top of having to pay a former employee compensation.
Tyre firm Michelin was recently handed a £5,000 penalty for unfairly sacking a grieving worker.
The ruling is the first time a judge in Scotland has exercised powers granted a few years ago to fine bosses for this kind of behaviour.
The case involved a man struck by an unimaginable tragedy.
Stan Reid, 41, was signed off with stress following the death of his best friend's 18-year-old son, Ralph Smith, who died after falling from cliffs at Arbroath.
Two of his other friends were killed at a wake for the teenager just 24 hours later.
Mr Reid was fired for gross misconduct after his bosses at the factory in Dundee saw a Facebook post indicating he had been at a gin festival in Glasgow during his sick leave.
However, an employment tribunal held he had been unfairly dismissed in February, ordering Michelin to pay him £30,000.
Judge Peter Wallington QC has also since fined the company the maximum penalty of £5,000 for breaching the factory worker's rights.
Under the Employment Tribunals Act 1996, the sum is payable to the secretary of state for business, energy and industrial strategy.
Judge Wallington noted two aggravating factors; that Michelin boss Stuart Duncan had decided Mr Reid should be sacked before his disciplinary hearing and also his disregard for a "fit note" from a doctor.
The judge said such a large organisation should have had sufficient resources to allow it to comply with the basic canons of employment law.
So failure to give an employee – a grieving one at that – a fair hearing has cost this business £35,000.
The future is bright for those who heed the lessons of Jobs and Branson, and who see the value of treating people well.
The Michelin case should act as an important lesson for those who don't.
Finally, this year marks my 40th in the legal profession and I have decided it is high time I retired.
Sadly, next month's column will be my last. Join me if you can for some reminiscences/ramblings of four decades in business in the north-east.