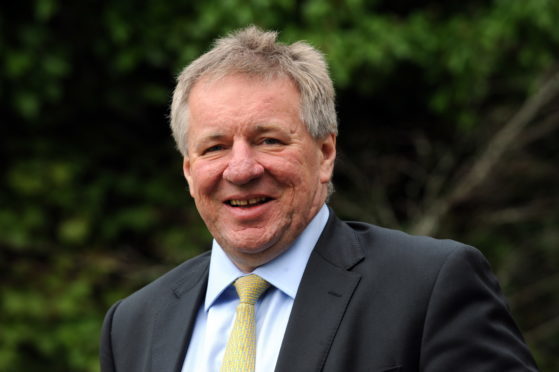 Possibly the most significant management issue in the UK at the moment is gender pay gap reporting.
The regulations came into force on April 5 last year, requiring UK companies with more than 250 employees to report on their gender pay gap, with this month the deadline for firms' compliance.
This is not about equal pay but the difference between the average amount that women and men are paid across an entire workforce.
The data the new regulations provide is perhaps the clearest picture yet about the disparity between men and women's pay in the UK.
For many companies, it has bolstered arguments about fairness that have been playing out for a number of years.
But the sheer volume of data and the starkness of some of the disparities will have implications for years to come.
I welcome the regulation, even if it makes for uncomfortable reading for those like me with the responsibility to run businesses.
It creates a level of transparency that was hitherto unheard of and will force change.
A big part of the problem for our business is that there are too few women in senior positions.
Like many financial services companies, recruitment across genders is healthy, but not enough women employees progress to senior positions.
Since more senior people are generally paid more, the lack of women in senior positions has helped fuel a gap in the average pay of males and females that is not acceptable.
A similar picture is painted in the numbers of many of our financial services peers and companies in other sectors.
Like other companies, we have been aware of the issue for some time and been making steps to close the gap.
We signed up to the Treasury's Women in Finance Charter, the 30% Club and other initiatives aimed at improving diversity across the industry.
We took stock last year of our progress on diversity and created an action plan to make change happen.
This included looking again at how we recruit, retain and develop people. We reassessed the support we offer working families and our approach to flexible working.
But, like many companies, we need to do much more. One of the most pernicious aspects of the challenge around diversity is that so much of the bias that is exhibited towards men over women is unconscious.
This happens across society and there is a wealth of research about it.
One study looked at a group of students who took an online course. They were asked to judge the quality of the teaching at the end, having never met the tutor.
Half were told the course was led by a man and the other that it was a woman.
The students who thought they were judging the woman did so more harshly and conversely for the man, even though both groups were taught by the same person.
There are also more obvious biases we need to tackle.
Flexible working, for instance, has long had a reputation for simply not working as hard as if you were in the office.
This attitude is outdated and simply wrong. The reality is that workplaces need to be flexible if they are to get the best from their workers and retain the best people. Attitudes are certainly changing but the pace needs to quicken.
Like so much in the diversity debate, it is a matter of common-business-sense.
If companies are to flourish, they need to make the best of the talent available to them.
Quite apart from being unfair, discouraging – consciously or unconsciously – or discriminating against any one group, whether that is in terms of gender, ethnicity, social background or any other factor, is not in any business's interests.
You are, by definition, cutting off a source of talent and expertise that could give you a vital edge over your competition.
It is 10 years since the 2008 credit crunch, a period when women fund managers outperformed men, being more focused on downside protection and standing by their investment decisions amid market turbulence.
Globally, research has shown gender-diverse boards performing better than their competitors, recording higher returns of 42% in sales, 53% on equity and 66% on invested capital. Diversity is good business.
If progress is going to be made, then it needs to be led from the top. Everyone, at all levels of a workforce, should feel welcome, respected and valued.