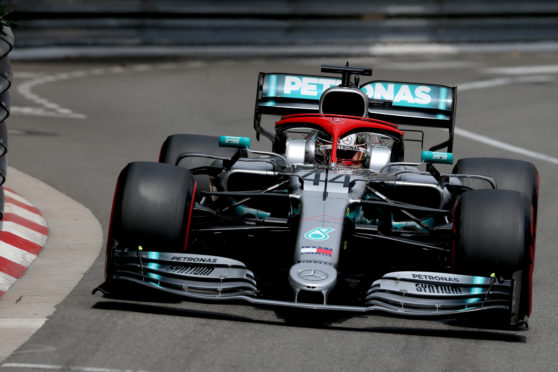 It's 23 laps into the 2003 Austrian Grand Prix and Michael Schumacher is sitting in his Ferrari having pitted for refuelling.
Orange flames leap from the petrol tank inches behind his head. Schumacher remains calm, casually wiping fire extinguishing foam from his visor as the pit crew quickly douses the fire.
What is remarkable is not just that the team is so well drilled that it deals with this extreme situation in automatic mode, but that Schumacher has so much trust in them that he can ignore the risk and remain focused on the task at hand. An hour later, he won the race.
How many businesses do you know that can operate with such precision and slickness?
Would you literally trust your life in your team's hands in a crisis?
Business can learn from all categories of sport. But let me focus on Formula One.
It's the only one that I can pretend to know much about. There is a lot in the sport that resonates with the running of a complex commercial organisation. An F1 car combines more than 10,000 components.
The logistics require teams to compete in 21 grand prix across four continents. The top teams each employ more than 1,000 people. In 2018, the budget of the Ferrari F1 team was $410 million. That's big bucks in any language.
The margins are infinitesimal. It's not unheard of in qualifying for pole position to be won by hundredths of a second. The cutting edge approach of an F1 operation is such that University Hospital Wales drafted in the Williams team so that they could apply to the process of resuscitating newborn babies, the speed and synchronisation skills that make it possible in a pitstop to change four tyres in under two seconds.
F1 sets the bar in learning, teamwork, innovation and change. It's no coincidence that Deloitte and McLaren are now collaborating to build data-driven business products.
Within the confines of this column, it's impossible to do justice to the topic, but let me try to summarise some of the lessons I think we can apply to our businesses:
Embracing failure
In his book The Winning Formula, David Coulthard points out that losing is the default. Michael Schumacher holds the record for the most Grand Prix victories – an amazing 91 from 306 starts. So that means that he still "lost" more than 70% of the races he entered. Because the default position is defeat, F1 is about learning from failure.
Teamwork means everyone
Races can be lost because a wheel nut was miss-threaded or a min or component failed. Success depends on perfect performance from each individual in every part of the team. Ensuring that the canteen produces healthy food in turn means that the mechanics are better equipped to deliver optimum performance over long shifts.
In F1, that requirement for perfection is imbued throughout the organisation. And the most successful teams have the strongest and most visible leadership.
Innovation
The constant focus of F1 teams is on innovation and improvement. That's where their competitive advantage comes from most of the time. It's relatively unusual for the best driver to win in an uncompetitive car. Innovation is not a nice to have – it's the lifeblood of a successful team whether it be in relation to the engine, aerodynamics or suspension. While there are occasionally enormous breakthroughs, in most cases it's down to marginal gains through a culture of continuous optimisation.
Disruption
F1 is full of examples of unlikely success being generated through disruption. Brawn GP won the title in its first year of operation. Red Bull, a fizzy drinks manufacturer with no motor racing heritage came from nowhere.
They bought out an underperforming team, brought in strong management, a brilliant aerodynamicist and committed to large-scale investment. They are now one of the top three equipes. In F1, you fear only the usual suspects at your risk. Complacency simply has no place.
But probably the most important lesson for us all can be summed up in a quote from Sir Jackie Stewart: "It's not always possible to be the best, but it is always possible to improve your own performance."
Philip Rodney is founder of Rimalower Consulting