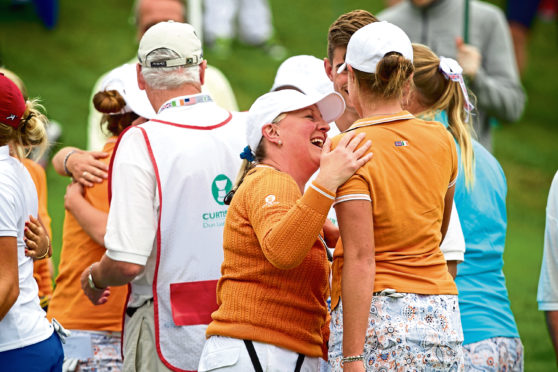 Everything you need is already within you.
While those were my words to the GB & I ladies' golf team before they went out and beat the US to win the Curtis Cup in 2016, I also find myself using them when advising student athletes looking for their first job or former sportspersons looking for a change of career.
Having made the switch myself, I know the skills needed to succeed in sport are extremely valuable in business.
I am often asked how I manage to fit everything in: client work; board appointments; captaincy duties; family life; my own golf. Those demands can be substituted with finding time for early morning/late afternoon practice sessions; needing to get good grades to stay on the team; working a part-time job to buy new equipment.
Juggling these requirements make student athletes better able to cope with the rigours of a demanding work life. Self-discipline and time management are ingrained. All that changes are the balls which you are keeping in the air.
When you play sport, you know that the more you practise, the better you play. You play to your strengths and work on your weaknesses. Every day you want to be better than you were the day before.
You play to your own highest standards. You set goals as an individual and as a team, and focus on what you want to achieve. It's the same in business. Athletes are good at seeing work projects through to completion because they understand the commitment it takes to achieve a goal and will work hard to get there.
In sport, it doesn't always go your way. And if you don't win, you learn. An athlete seeks out and responds to constructive criticism recognising it as an aid to development. The same could be said for business. An athlete's ability to win and, equally, the resilience to pick themselves up, stands them in good stead for withstanding the highs and lows of the commercial world.
If you have been involved in team sports, you understand that the team's success is more important than your individual performance. Team players are used to working towards a collective goal, be that winning a match or a new client. Everyone is accountable to the others in the team.
Athletes are also used to looking for opportunities, assessing risk and taking split-second decisions. Decisions which will impact on those around them. Playing sport gives someone confidence in their own decision-making, particularly under pressure.
This in turn inspires confidence in others. It is why sportspersons make good business leaders.
And statistics indicate that those who played sport growing up are more likely to volunteer with youth sports within their community as they recognise and appreciate the sacrifices which their own coaches made to help their careers. It becomes a virtuous circle. Paying it forward; giving back.
Nelson Mandela said that sport has the power to change the world. Not everyone will win the British Open or an Olympic gold medal, but by encouraging young people to participate in sport, we can help them gain skills which will empower them as individuals whatever they choose to do. This is particularly important for girls who have a higher and earlier sports drop-out rate.
Studies have shown that 96% of women in top management jobs play or played sport, but visibility of women playing sport needs to increase for girls to make that connection. As one initiative to get more girls playing sport says – if you can't see it; you can't be it.
I've been lucky. From trainee lawyer to my current position as a partner within Brodies, I have been given the opportunity to use the skills which I gained as an international golfer in a business context. As a firm we support a number of ventures which encourage children to get involved in sport, such as the Scottish Schools Swimming Association, the Judy Murray Tennis Foundation and the Aberdeen Football Club Charitable Trust.
By nurturing grassroots and young sporting talent, we are helping to shape the business leaders of tomorrow. So that when the time comes, everything they need is already within them.
Elaine Farquharson-Black is a partner at Brodie's Law Firm and Great Britain and Ireland women's golf captain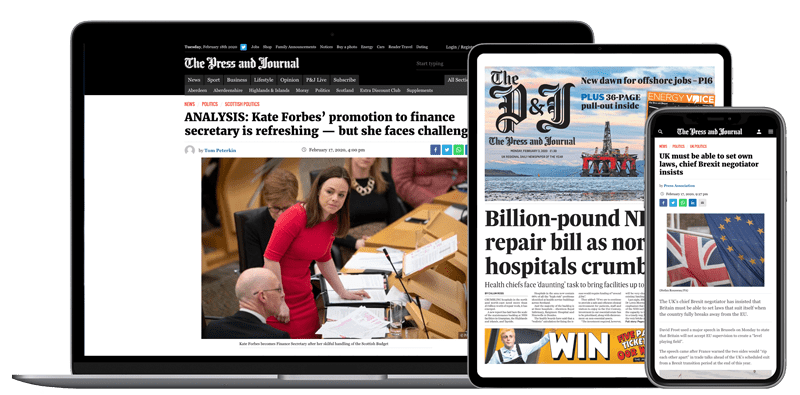 Help support quality local journalism … become a digital subscriber to The Press and Journal
For as little as £5.99 a month you can access all of our content, including Premium articles.
Subscribe