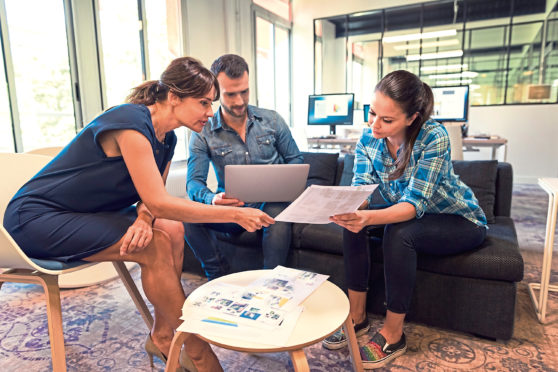 As chair of the economic development agency for the Highlands and islands of Scotland I am passionate about ensuring the success of our region. I am also proud of the significant contribution our region makes to national economic growth.
Our new three-year strategy, published last month, weighs up the distinct challenges and opportunities we face and helps guide investment to maximum effect on both counts.
Retaining and attracting young people, maintaining a skilled workforce to meet employer needs and seasonality are just a few of the challenges we face. Adding to this are the global challenges of Brexit, the climate emergency and keeping pace with advances in technology.
On the other hand, businesses are consistently optimistic about their prospects and young people are more positive in their attitudes and aspirations about the region. We have many strong natural advantages, providing growth opportunities, in sectors such as energy, tourism and food and drink, as well as creative industries and life sciences.
The coastal and marine environment contributes hugely to many of these sectors. Investing heavily in upgrading ports and harbours, for example, is attracting oil and gas decommissioning contracts as well as serving the offshore wind sector.
With almost two thirds of the UK's coastline there is unquestionable potential to build on the marine economy, especially with industries such as marine biology, aquaculture, seaweed harvesting and tourism.
All of these factors and more were considered thoroughly as we developed our strategy. This sets out how we will build an inclusive rural economy across all parts of the Highlands and islands, increasing income levels, tackling inequalities and embracing the fair work agenda.
People and place are at the heart of the strategy. To grow the population and our economy across the whole of the region we need to support businesses, strengthen communities and develop infrastructure to build on past successes and address future challenges.
The Highlands and islands has a strong reputation for entrepreneurship and innovation, key drivers to economic development, in both the commercial and social enterprise sectors. Our strategy therefore includes commitment to continue supporting both. IMPACT30, for example, is supporting the next generation of business leaders, while our Innovate Your Business programme supports the development of new ideas for products, services or processes.
Taking a place-based approach means our eight area teams leading in tailoring our support to meet local needs and capitalise on opportunities specific to each area. Equally important is the need to focus more than ever on collaborating with partners to maximise our impact on the economy, on communities, and to provide an excellent customer experience.
Enhanced regional economic partnerships will achieve the strongest possible outcomes from our collective resources. Growth deals, along with the strong strategic collaboration through the Convention of the Highlands and Islands, provide every chance for real transformation for the region.
In addition to making strategic investment, our role includes providing a strong voice for the region, which is vital in a time of major change and uncertainty. With this in mind we devised our strategic plan in collaboration with the Scottish Government and the Enterprise and Skills Strategic Board, to help deliver a shared vision of a more sustainable and inclusive economy through the partnership of enterprise and skills agencies.
This includes the emerging South of Scotland Enterprise Agency. This has a remit modelled very much on that of HIE and we are working closely with them to share lessons we have learnt and the essential components of a successful regional economic and community development agency.
Combining our leadership, enthusiasm and experience with that of our partners in the public sector, with industries and with communities at regional and national levels is crucial. It will better serve the development of the Highlands and islands and provide opportunities for those who live, work, study and do business here.
 Lorne Crerar is chairman of Highlands and Islands Enterprise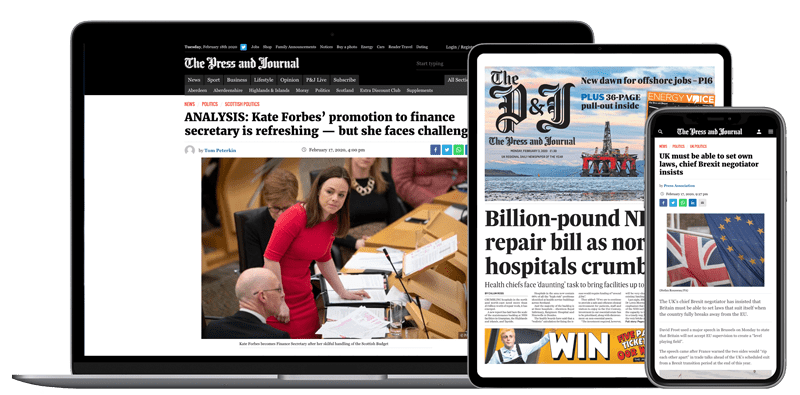 Help support quality local journalism … become a digital subscriber to The Press and Journal
For as little as £5.99 a month you can access all of our content, including Premium articles.
Subscribe