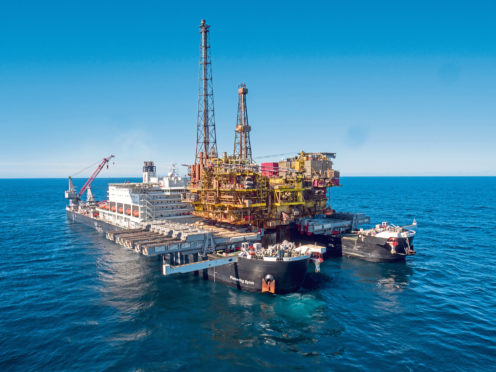 When Offshore Europe, the continent's leading energy industry event, convenes at the brand new P&J Live exhibition and conference centre during the first week in September, its 36,000 plus attendees will discuss energy industry topics ranging from decommissioning to digitalisation.
But an issue linking all their concerns is the future of the North Sea industry's supply chain in the face of challenges such as Brexit.
Business supply chains used to be simple. Years ago, Bill the cabinet maker would select the wood he needed from Bob's timber yard in the next street. Today, globalisation has turned supply chains into complex organisms with intricate strengths and vulnerabilities.
So extended are modern supply chains that responsible businesses have to operate a code of conduct designed to detect and eliminate, not only among their immediate suppliers but also those supplying the suppliers, bad practices relating to issues such as the environment, human rights and even slavery.
A supply chain is only as good as its weakest link. That's why supply chain management today is a major discipline in business studies. Robert Gordon University is offering a postgraduate MSc course in Procurement and Supply Chain Management, accredited by CIPS (the Chartered Institute of Procurement and Supply).
Stakeholders in the North Sea industry supply chain are currently concerned about the potential challenges created by Brexit. The oil and gas sector is less vulnerable to Brexit than other sectors. Key factors such as licensing and taxation of oil and gas exploration, development and production activities are already UK government responsibilities, while the legal and regulatory regime under the Petroleum Act 1998 is generally regarded as satisfactory.
The most vulnerable element is the supply chain and the worst affected firms will be small to medium enterprises (SMEs). Although the North Sea industry has made a significant recovery since 2015, exploration and production has prospered more than the supply chain. According to Oil and Gas UK (OGUK), total supply chain revenue on the UK Continental Shelf fell from almost £40 billion in 2014 to £27bn in 2017.
While expectations for this year are optimistic, the added complication of Brexit could impede recovery. As a consequence of the downturn the market is now oversupplied, except in a few specialised areas.
For SMEs involved in the supply chain additional administrative and compliance costs could be an adverse factor. The supply chain might experience customs delays in movement of goods, or imposition of tariffs, adding to costs. Some suppliers would have to store more spare parts than at present, though that's not a major problem.
Last year a survey commissioned by Aberdeen Chamber of Commerce found 45 per cent of firms thought Brexit would have a detrimental effect on the sector, with only five per cent believing it would have a positive impact.
Those five per cent who see the glass as half-full may have the right attitude for entrepreneurs who take things in their stride and adapt. Opportunity North East (ONE) and Scottish Enterprise have in place an SME decommissioning programme identifying forthcoming project opportunities and enabling SMEs in the supply chain to propose solutions to operators who are sponsoring the scheme. Decommissioning contracts offer good prospects to suppliers. OGUK's industry Vision 2035 aims to double the UK supply chain's share of the global oilfield market to 7.4 per cent. The forecast UK decommissioning expenditure over the next decade is £15.3bn, while the overseas opportunity is around £60bn to 2029.
Scaps (Supply Chain Action Plans), already in place, should also help firms cope with Brexit, as should the OGA's Pathfinder projects service. Such support systems, by providing early information, will encourage the service sector to invest more confidently in relevant new technologies.
ONE's objective is to anchor the supply chain, with its skills and expertise, in the North East for the long term through internationalisation, diversification and decommissioning, with a focus on the subsea industry. Many subsea-related supply chain firms are already diversifying into offshore wind developments.
Aberdeen-based EnerMech is an encouraging example of a company that has embraced diversification and internationalisation, providing services in the oil, gas, renewables and other energy sectors, with more than 40 locations around the world.
Aberdeen's Oil & Gas Technology Centre symbolises the North East's innovative resilience.
Martin Gilbert co-CEO of Standard Life Aberdeen