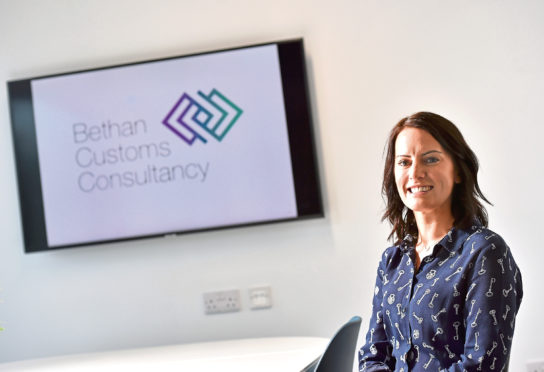 There is little that can be confidently predicted about our fiscal relationship with the EU following October 31 this year, but businesses should take heart from one certainty – securing Authorised Economic Operator (AEO) status will prove highly beneficial for those involved in the international supply chain.
AEO is an internationally recognised quality mark that is awarded to businesses which can prove firstly, that their place in the international supply chain is secure, and secondly, that their customs controls are efficient and compliant.
There are three variations of AEO: AEOC – customs simplifications; AEOS status – safety and security of the international supply chain; and a combination of the two.
Running a business doesn't leave time for inefficiencies, so is it worth your while putting in the effort to secure AEO status? Well, if you're involved in an international supply chain, the simple answer is yes.
If you hold AEOC status, you could benefit from a faster application process for customs simplifications and authorisations, and reductions or waivers of comprehensive guarantees.
Moreover, you could also qualify for a notification waiver when making an entry in a declarant's records and a 70% reduction in a business's deferment account guarantee.
With AEOS status, you'll benefit from a lower risk score (used to decide how often customs carry out physical and documentary checks); consignments being fast-tracked through customs control; reduced requirements for the mandatory pre-arrival and pre-departure summary declarations, as well as reciprocal arrangements and mutual recognition with countries outside the EU (for example, the US or trading partners that adopt the World Customs Organisation safe framework).
At Bethan Customs Consultancy, we work with a range of businesses across several different sectors, and we have spotted a notable trend whereby larger businesses are insisting on AEO accreditation in their contractual arrangements with trading partners.
Understandably, they wish to guarantee compliance and consistency across the entire supply chain.
I hesitate to mention the "B"-word, but post-Brexit, AEO certification will become even more desirable to ensure that goods continue to travel smoothly across territories. We expect the EU and the UK to recognise each other's AEO schemes, as "trusted traders" following our exit from the EU.
As more traders apply for AEO accreditation, the volume of those receiving priority customs authorities will increase, meaning businesses without AEO accreditation may face further delays in goods being customs cleared.
Crucially, businesses with AEOS status will benefit from mutual recognition arrangements with countries outside the EU, paving the way for trade with nations such as the US, China, Norway, Switzerland and Japan. Canada will soon be added to this list, with negotiations almost complete.
So, who is eligible to apply for AEO? Any business within the European Union, which is part of the international supply chain, has the potential to import or export, and is involved in customs-related operations.
This could apply to businesses spanning a range of sectors, from companies involved in the drilling, extraction and production of oil and gas, to food and drink, as well as the electronics, textiles and aviation industries.
However, before applying, I would recommend that you ensure your business can meet the relevant compliance standards for AEO, you retain the necessary HMRC records and are financially solvent.
The AEO application process is a great opportunity to introduce efficiencies and compliance into the business, resulting in a more secure supply chain and compliant internal controls.
With the government providing £500 million of additional funding to help businesses prepare for Brexit for 2019-20, on top of the £1.5bn already announced, this is a great opportunity to take advantage of the support on offer.
Given that the chancellor announced in the 2018 Budget that he would slash the timescale for processing AEO applications from 120 days to 60, there is still time for businesses to secure what will undoubtedly be a golden ticket following October 31.
Nicola Alexander is the founder and director of Bethan Customs Consultancy, and an authority on all things customs and supply chain related.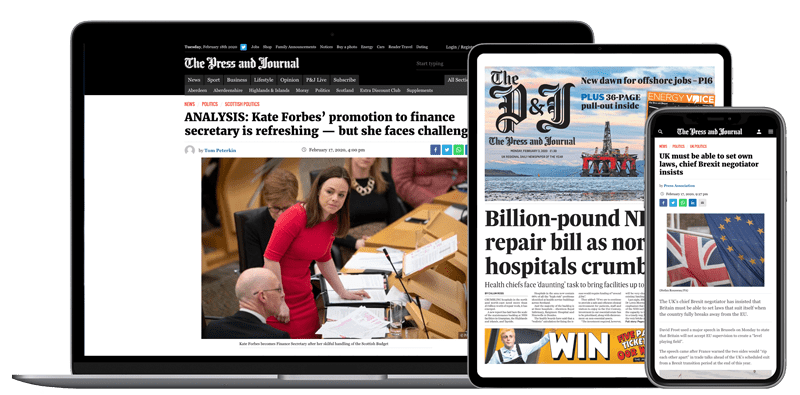 Help support quality local journalism … become a digital subscriber to The Press and Journal
For as little as £5.99 a month you can access all of our content, including Premium articles.
Subscribe