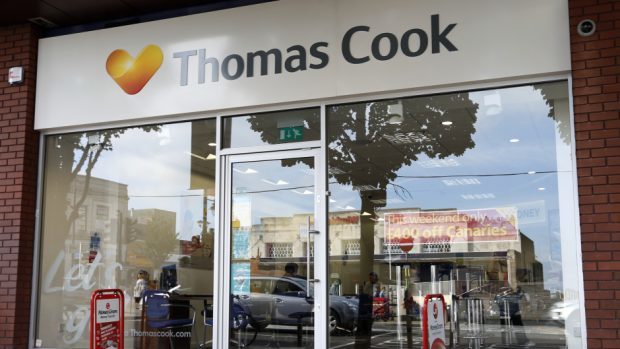 Thomas Cook was an iconic brand – I still remember the 'don't just book it, Thomas Cook it' strap-line.
It was the first travel company in the world to organise package tours. A company leading the way.
But there is an argument they relied too much on traditional marketing, rather than an online presence.
In 2019, a fast-moving tech-enabled age, Thomas Cook did not keep up with that.
This is a tough, tough business. It is probably one of the most difficult to make money in.
You often buy long and sell short.
Think for a minute of all the costs associated with running airlines and running holidays.
You are taking space with hotels and making assumptions long before you sell the actual holiday.
What if you the price of oil rises or a location goes off the boil and you can't sell your space?
It is a risky business, fraught with challenges.
Remember this was a big company, so when it goes wrong it goes wrong big.
The £200million needed to save the firm is a lot of money to find.
Look at how the profits of airlines, such as British Airways and Easyjet, fluctuate.
There were warning signs – it was not too long ago that Monarch airlines folded.
Years ago, the only way to book a holiday was on the high street because only those specialist travel agents had access to the markets to buy holidays.
They had the knowledge and the information. They could put it together for you.
But now, all of us can book a holiday online. You buy it from your PC or your phone or your tablet.
High street travel agents have largely disappeared. That business model is finished.
We had a number of local travel agents but they mainly moved into business tourism as there was little demand from the public.
It is maybe nice to have a presence in key locations but it is costly, and online makes the most sense.
Although the longest established in the market, Thomas Cook just was not enabled to succeed in 2019.
It failed to move with the times as the marketplace moved against them.
Andrew Martin, Director of the Scottish Centre of Tourism