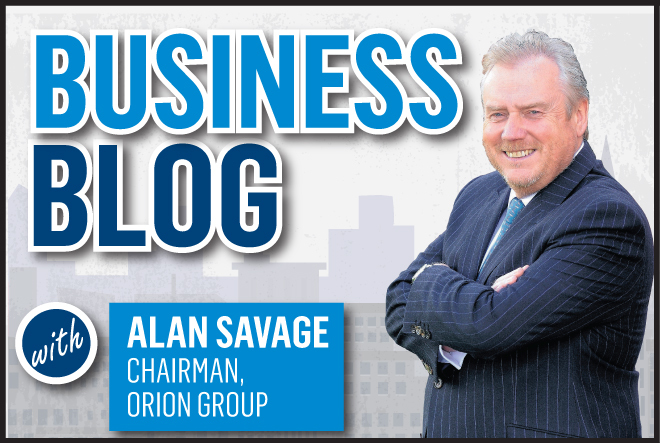 It's all change on Scotland's rail network this month, as two new companies take over the running of the ScotRail and Caledonian Sleeper services.
We wish them well, but make no mistake, we'll be keeping a very close eye to make sure they fulfil their promises.
The Scottish Government is as equally responsible for this as the train operators, we'll be watching them just as closely to make sure that their support for improving the competitiveness and connectivity of the region matches their rhetoric.
It's certainly true that rail travel has undergone something of a renaissance in recent years, but in this part of the world, we can all too often end up feeling short-changed, whether it's lengthy journey times, (does it really need to take over three hours to get to Glasgow and Edinburgh?) sub-standard and overcrowded trains. Having an effective and reliable transport network is vital to the economic prosperity of the region.
I for one am particularly excited about the proposals from the new sleeper operator to overhaul the overnight service between Scotland and London.
If done correctly, it offers untold opportunities for businesses and business travellers looking to do business between Scotland, London and beyond.
Indeed, as a survey by the Scottish Council for Development and Industry (SCDI) into the public's demands for future rail services showed, the ability to travel by train in order to access key markets has never been more important for the business men and women of the North East.
As many as 90% arguing that the sleeper's early arrival time into London was one of its most alluring features, opening up opportunities for a full day's worth of business meetings.
With Orion about to expand its presence in London with the opening of our new offices a stone's throw from the beating heart of the capital, we've even more of an urgency to make sure that we see the benefits of a transformed sleeper service.
So while there may still be challenges to improve our links with the rest of the UK, there are big opportunities too.  It's time for everyone involved to step up and give us a rail network that we can all be proud of.
Nearly 15 years ago, Orion Rail & Training Services (ORTS) was established. ORTS is a fully accredited and certified rail service provider to Network Rail and is accredited by the National Skills Academy for Railway Engineering (NSARE).
The company provides a range of services to the UK's rail industry including resourcing, training and recruitment, offering a complete rail services package that can provide tailored solutions to meet the needs of our clients.
Since first opening in Glasgow, ORTS has expanded across the UK and with bases in London, Wigan and Birmingham.
There are further plans to grow ORTS's presence with the opening of the Orion Wigan Rail & Training Centre, which will become the headquarters for Orion Group's burgeoning rail business.
When the new centre opens, it will focus on delivering a variety of training opportunities for new and experienced railway personnel as well as developing the next generation of rail industry talent through the development of apprenticeship and training opportunities for 16-24 year olds, with a particular focus on unemployed school leavers, disadvantaged groups and ex-armed forces personnel.
The not so real world…
So May the 7th is just round the bend (keeping with the rail theme).
I watched a programme about the Cern laboratory in Switzerland narrated by David Mitchell, who brought a degree of levity to the matter of the matter. They are searching for evidence of dark matter through a two mile accelerator that will get atoms/particles/electrons to collide and hopefully prove that the Higgs boson exists and dark matter is what makes the universe tick. Dark matter could be warm or cold evidently. Telescopes peer into space every day and look back in time at the way universe evolved looking for answers.
So of course the Scottish specialists in dark matter have set up their own accelerator manned by Cyberists in a place called nodroG. Their mission is to discover the existence of the "Ech Bonus". What they will attempt to do is fire bull excrement – "bullecks" for short – down to pan at the speed of an evasive answer at Holyrood – quite a challenge in itself. The load of bullecks will be propelled down the pipes in a hot air environment (no challenge here then). Guided by ceramic magnets it will eventually hit a huge fan. When the bullecks hit the fan the Cyberists are expecting that it will smash into tiny fragments. Receptors cleverly positioned around the fan will then be able to detect the existence of the "Ech Bonus".
Once detected it will prove that 45 is a bigger number than 55, which will be a milestone in mathematics evolution. It will also prove that even before the poll booths open you can announce the result of the Gordon General election and tell Westminster how the new order will work. Moreover the rest of the Scottish electorate will have no need to vote as the result is a foregone conclusion. Scotland's – nay the UK's – leading political party will have saved the Scottish electorate time, effort and the strong possibility of getting wet on may the 7th – Win Win ……..
Just in case they don't find it, I'm voting for Danny.
Whatever you do make sure you use your democratic right and vote.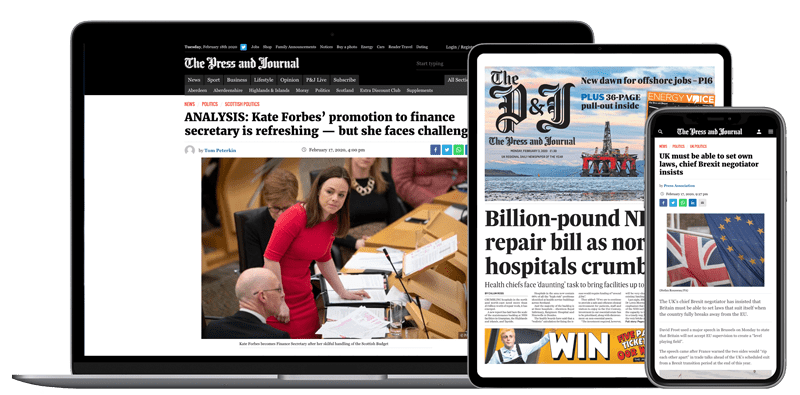 Help support quality local journalism … become a digital subscriber to The Press and Journal
For as little as £5.99 a month you can access all of our content, including Premium articles.
Subscribe