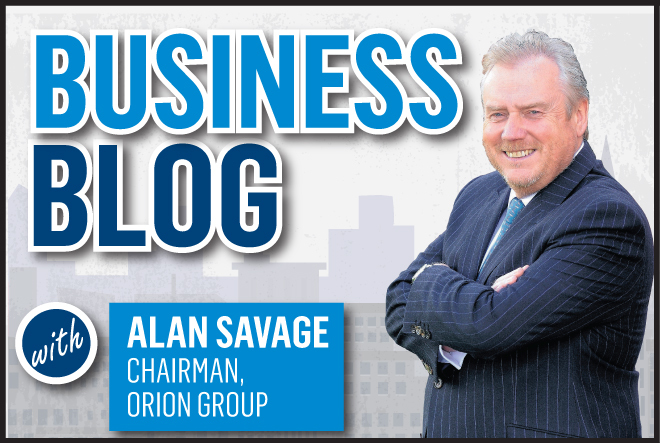 We're off. Again.
It hardly feels like a year's gone past since we last here, but once again, its time for the cut and thrust of an election campaign as our politicians battle it out to see who will rule the roost for the next five years.
It's like we're on a never-ending hamster wheel, what with one election after the other.
And no sooner will the dust have settled on the battle for Holyrood than we'll be off and running again with yet more constitutional shenanigans; this time, of the EU kind.
But to the matter in hand and for the first time since devolution you could argue we're actually in the midst of an election campaign where the decision we make in the polling booth will have a profound effect on all of our day to day lives.
Think of it like this. For the first 16 years, we were given our pocket money and it was up to us to decide how we wanted to spend it.
But then the novelty of that wore off and now, at 17, it's time for us to make our own way in the world.
We've grown up and now we have to take responsibility for our own actions.
It means that for the first time since 1999, our politicians are going to ask us to vote not just to trust them to make decisions not just about how they spend your money – but more importantly – how they plan to raise it.
You can already see our politicos fall all over themselves to try and squirm out of actually promising anything.
First Kezia and Willie said we should raise taxes. Then Nicola said no, at least not for now (which begs the question, how would we have paid for anything had "independence day" come and gone they way she wanted it to?) Meanwhile, Ruth remained true to Tory form and reminded us all that taxes were bad.
What's next? Maybe Patrick will promise money trees? At least that way we'd have the money to pay for our utopia while helping the environment at the same time.
Of course, I say that in jest but it's important to remember that below the surface of my half-hearted attempt at wit lies a very sombre message.
Our politicians are in the big leagues now. We're a million miles removed from the fantasy land that we've allowed our politics to reside in these past few years and its time for them to step up to the mark and take the tough decisions.
Leadership isn't easy. It comes at a cost.
And it's important for us all as voters to remember that when the baby kissing is over and we go to cast our ballots on 5 May that we know what – and who – we are committing to.
Because the decisions that we make now will have lasting effects, for the next five years at least.
As an Invernesian, (I've spent more than half my life in the Sneck) it was great to read the news that the region is about to receive a £315million boost from the UK and Scottish Governments and from the Highland Council.
All in all, the investment is good news all round not just for the region, but for the country as a whole. The cash will go some way towards ensuring that the Highlands becomes a leader in science, technology and engineering, while also encouraging the next generation see a future for themselves in the area.
Well done to all involved.
Like father, like son
That said, there's one Highlander I think we can forgive for seeking out pastures new.
Ryan Christie is following in his father's footsteps. As a talented young midfielder, he's learned his footballing trade in the Highlands and, like his Dad Charlie, nearly 30 years before him, he has moved south and signed for a Celtic team in the hunt for silverware.
Ryan's a terrific footballer and he's sure to make a big impact at Parkhead. As he sets off on his new adventure, we wanted to make sure that he has the chance to get where he wants to go while staying in touch with his friends and family back home.
So I was delighted that Orion was able to agree a car sponsorship deal with Ryan and our friends from the HAWCO dealership in Inverness – having him represent Orion as a member of our sports ambassador programme is fantastic. (I've stressed to him though – NO red cards please)
Like Ryan, Orion has its roots in the Highlands. No matter where we end up, home will always be home, so all of us at Orion Group hope that our deal with Ryan will help him stay in touch with his friends and family in the North while demonstrating our commitment to the development of footballing talent in the area.
Good luck Ryan.