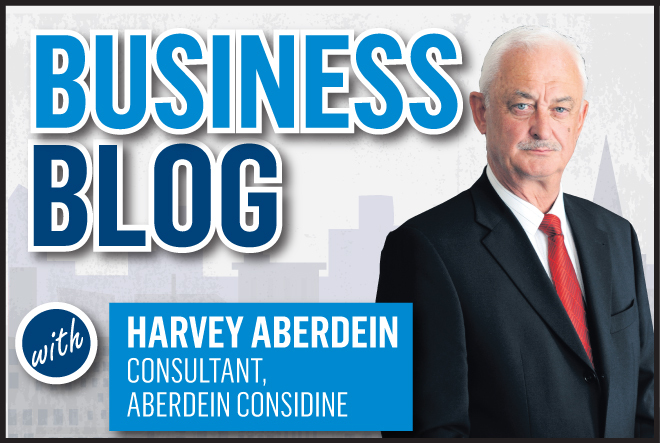 One of the most frustrating things any employer has to endure is staff taking a sly day off – better known as a "taking a sickie".
However, there has been a recent legal development which will allow companies to tackle the challenges posed by malingering employees.
An Employment Appeal Tribunal (EAT) recently held that taking a sickie where an employee is not as unwell as they claim to be, is dishonest and a fundamental breach of contract and that any dismissal as a result of such behaviour will be on the grounds of the employee's conduct and not their ill health.
What does that mean? It means that an employee caught pulling a sickie can be sacked for misconduct.
The case centred on a bus driver who went on sick leave after reporting that he had suffered an injury after slipping in the toilets at work.
His employer subsequently became concerned about the genuineness of the injury. It arranged for covert surveillance of his activities while on sick leave.
He was later was filmed carrying big bags of shopping and walking in excess of five minutes; both were things that he claimed his injury prevented him from doing.
He was dismissed for misrepresenting the seriousness of his injury and his fitness for work. Although he won his employment tribunal claim (albeit with reduced compensation), the decision was overturned on appeal.
The EAT backed his employer's appeal on the basis that it was reasonably entitled to believe that there had been either a deliberate misrepresentation of the accident, or a deliberate exaggeration of the injuries suffered.
According to the EAT, the allegations that led to Mr Ajaj's dismissal were underpinned by a real question mark over his honesty.
The ruling has been welcomed. However, it is important to remember that a proper investigation and disciplinary process will still be essential to a fair dismissal.
There have been a number of other employment law developments in recent months which employers should be aware of.
Shared Parental Leave
Shared parental leave became available for parents of babies due on or after 5 April 2015. It allows working parents to share leave and pay, provided they qualify. Two surveys published to mark the anniversary of the introduction of shared parental leave suggest that its take-up could be around 30% (not the 1% which was previously reported in the press), although more in-depth research is needed. Unsurprisingly, the surveys found that opting to take shared parental leave was deeply dependent on individual circumstances and in particular on the parent's financial situation and levels of pay on offer from their respective employers.
Holiday pay, overtime and commission
As covered in one of my previous columns, we still await final decisions from the courts and tribunals in relation to this issue. However thousands of employment tribunal claims for backdated holiday pay have already been lodged with the Scottish Tribunals and they are currently on hold pending the final outcome of the holiday pay litigation. I would again encourage employers who pay commission and overtime pay to take advice and calculate their potential exposure to backdated claims. This will allow them to start making plans for how they will pay holiday pay in the future and provisions for any backdated liability.
Religion in the workplace
In the recent case of Wateney v East London NHS Trust, the Employment Appeal Tribunal had to decide whether disciplining an employee for improperly promoting Christianity to a junior colleague of Muslim faith was unlawful discrimination. The Appeal tribunal held that it was not. While this can be a difficult and sensitive area for employers to deal with, in this case a distinction was sensibly drawn between merely manifesting ones religious belief in the work place, discipline for which would be unlawful discrimination and, on the other hand, promoting one's religious belief in a way that is not consensual and which takes advantage of someone in a subordinate relationship. In the latter case disciplinary action will not be discriminatory.
The winning formula
I am sure that, like me, many of you would have been delighted with the fairy tale that was to see the Leicester City crowned champions of the English Premier League.
They proved that even in that feverish environment there is a place for team spirit and honest endeavour and, just sometimes, the underdog does indeed become top dog.
I wouldn't suggest my own firm's achievements rank up there with Leicester City but we do share the ethos of hard work, teamwork and a commitment to our clients always to do the best we can for them.
I also think the odds of 5000 to 1 would have been about the same for us, at the start of "our season" of us ending up as a top ten Scottish firm. I agree completely with Claudio that "it's the players, it's the players".
All businesses stand or fall by the quality and commitment of their staff.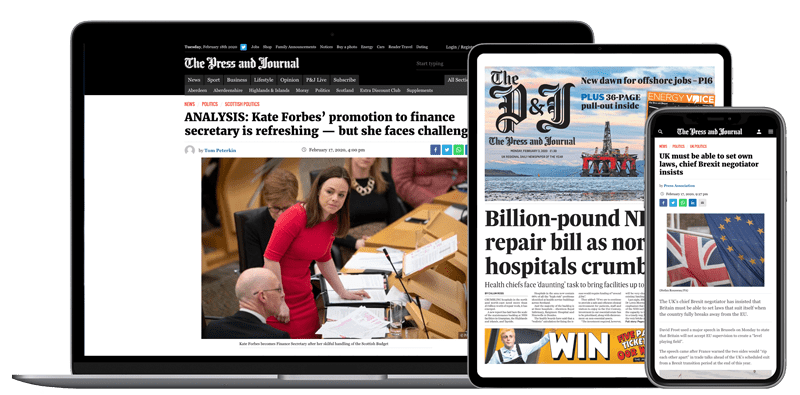 Help support quality local journalism … become a digital subscriber to The Press and Journal
For as little as £5.99 a month you can access all of our content, including Premium articles.
Subscribe