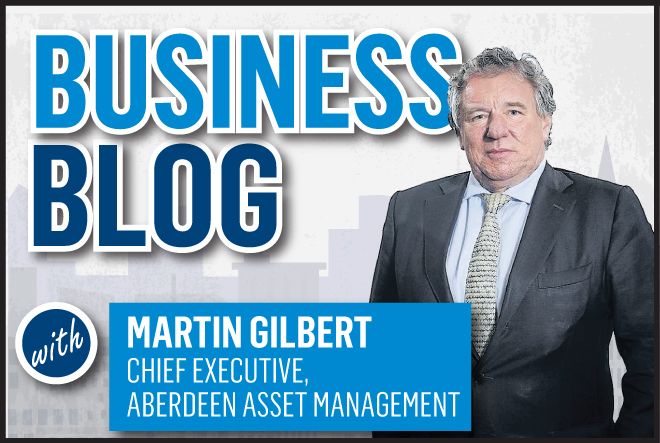 I'm looking forward to the Aberdeen Asset Management Ladies Scottish Open starting at Dundonald Links on Friday 22 July, when 80 amateurs and celebrities will tee up alongside the same number of top female golfers in the world in the unique pro-am format event.
There are many similarities between the competitive worlds of sport and business so this event provides an ideal opportunity to discuss the challenges and opportunities for women in both fields of activity.
That's why, on the day before play begins, we are hosting a Forum on 'Female Leadership in Business and Sport'. The keynote speech will be delivered by First Minister Nicola Sturgeon who will then take part in a Q&A session together with other panellists including  CBI Chief Economist, Rain Newton-Smith.
The sports panel will be moderated by broadcaster Georgie Bingham and will include the professional golfers and Aberdeen Asset Management ambassadors Cheyenne Woods and Catriona Matthew.
We can rely on the participants to create a stimulating discussion, but the important thing is they won't just be theorising about female leadership. All have achieved leading positions in a variety of careers.
The panels will be discussing issues including the representation of women in the boardroom and on the playing field, challenges faced and changes needed.
The financial services industry doesn't have a great track record in developing opportunities for talented women. The tipping point that would be seen as a definitive breakthrough is 30% board and executive management membership.
At Aberdeen Asset Management we have three women on our board of thirteen, so we are determined to improve. Our record on employment opportunity for women is relatively good, with 45% of our workforce female, 32% of managers and the same percentage of our investment teams.
We have a sound basis for progress but I'm not complacent. We are supportive of initiatives to tackle the imbalance, including being a signatory of the Treasury's Women in Finance Charter; the Government's Think, Act, Report Campaign promoting gender equality in the workplace; and the 30% Club in the UK, Australia, Hong Kong and Malaysia.
It's crucial that the industry should recruit and promote women as a commercial strategy, not a box-ticking exercise. Financial services firms need women in leadership positions because diversity of thought improves performance. Globally, research has shown companies with gender-diverse boards perform better than their competitors, recording higher returns of 42% in sales, 66% on invested capital and 53% on equity.
Those are staggeringly high figures. But that's what can be achieved by combining the complementary mindsets of men and women. During the 2008 credit crunch in the UK women fund managers outperformed men, being focused on downside protection and standing by their investment decisions despite market turmoil. They understand the value of long-termism, a fundamental attribute of Aberdeen's investment philosophy.
I have often told colleagues in the industry that one of the best ways to facilitate the promotion of women is through the finance function. Women in finance director roles are well placed for promotion to CEO. Companies which don't sufficiently develop the pool of talent that is the female workforce will fall behind their more diverse competitors. Promoting women is not just the right thing to do, it's also a means of improving a firm's performance and competitiveness.
There's a close connection between the parallel drives to increase women's leadership roles in business and sport. The founder of the 30% Club, Helena Morrissey, CEO of Newton Investment Management, made the commitment to sponsor both the men's and women's Oxford and Cambridge University Boat Race, and influenced the decision to move the women's race to the same course, on the same day, securing live television coverage. In her words: "You need a vision not a spreadsheet."
There are now women's football, cricket and rugby teams with a growing following. Women athletes are global role models.
Golf is a notable success story for women and I look forward to some exciting play at the magnificent Dundonald Links, as well as a lot of informative and innovative ideas at the Forum on female leadership in business and sport that will be the curtain-raiser for this three-day and free to enter tournament, from 22-24 July.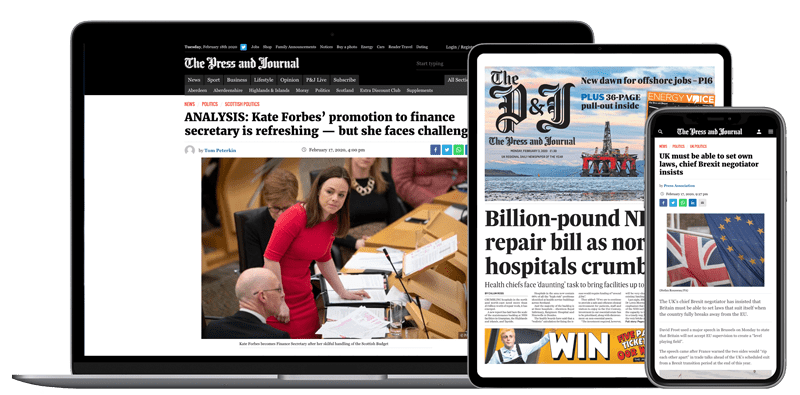 Help support quality local journalism … become a digital subscriber to The Press and Journal
For as little as £5.99 a month you can access all of our content, including Premium articles.
Subscribe