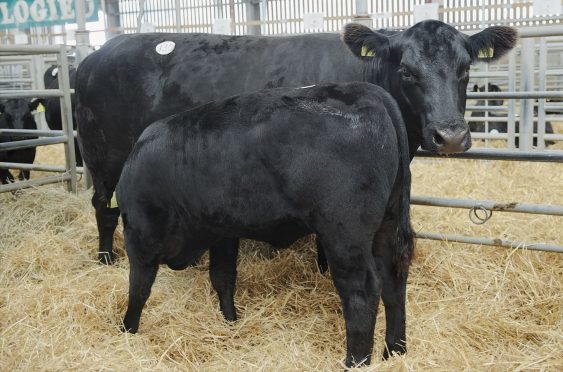 A major reduction sale of a leading north-east herd of Aberdeen-Angus cattle topped at 8,000gn for a cow and calf outfit.
The sale of the Logie herd, which is owned by Bill and Margaret Bruce and run by herdsman Andrew Reid and his brother James, comes following a downsizing of the Logie Estate, near Ellon.
Nearly 100 animals went under the hammer at United Auctions' Stirling Agricultural Centre, bringing the Logie herd down to 40 cows, six in-calf heifers and seven yearlings. The estate will keep its 15-cow pedigree Charolais herd.
Andrew Reid said he was sad to see the cattle go but happy with the trade.
Leading the sale at 8,000gn was a home-bred six-year-old cow named Logie Eyebright K022.
A sister to the herd's highest priced bull Logie Extra Special, which sold to Kincardine Castle in a private deal, Eyebright is by Logie Banner and out of a Blelack Blackstaff daughter. She was sold with her February-born heifer calf, by Blelack Evril, at foot.
The buyer was David Stubbs of AJR Fasteners, Milton of Collieston, Ellon.
Mr Stubbs, who bought nine lots, chose to keep quiet about his purchases, however, it is understood he is starting a new herd.
The second best price of the day was 4,400gn for four-year-old cow Logie Elegant M284, by Idvies Kollar and out of Heathlands Elegant. She sold with her heifer calf, by Idvies Eugene, to GV Jones, Hirdre Uhgedern, Wales.
Thereafter 4,000gn was achieved for stock bull Blelack Evril, by Netherallan Peter Pershore and out of Blelack Evora. He sold to William Brown for his Drumdow herd at Laigh Drumdow, Turnberry, Ayrshire.
The next best price achieved four times was 3,000gn.
First at this price was six-year-old cow Logie Lavender K953, by Netherton Flyhalf and out of Logie Lavender. She sold with her heifer calf, by Rawburn Enoch, to PA Robson, Chathill, Northumberland.
Next at 3,000gn was four-year-old Logie Evangelina M276, which is a sister to the herd show cow which has been retained.
By Idvies Kollar, she was sold with her heifer calf by Idvies Eugene, to RC Turnbull & Son, Foxfoot, Hay, Coxwold, York.
The third lot at 3,000gn was four-year-old Logie Jewel Erica M303 with her heifer calf by Idvies Eugene. She was another one snapped up by Mr Stubbs.
The last lot at 3,000gn was spring-calving in-calf heifer Logie Delia, which stood first at the Black Beauty Bonanza. By Rawburn Enoch and out of Logie Delia, she sold in-calf to Logie Electric to Stewart Craft, Balgedie Grove, Glenrothes.
Other buyers included Will and Sophie Chrystal who run the Wingate herd in County Durham. The couple bought five lots to help grow numbers in their 48-cow herd.
Isle of Skye crofter Donald Rankin, of Kilmaluag House, bought maiden heifers to use as surrogates for embryos. He was buying for himself and Richard and Carol Rettie, who run the Retties herd at Aberdona Mains, Alloa.
Other buyers included well-known Aberdeenshire breeders Hamish and Margaret Sclater and Graeme Massie, who run the Deveron and Blelack herds.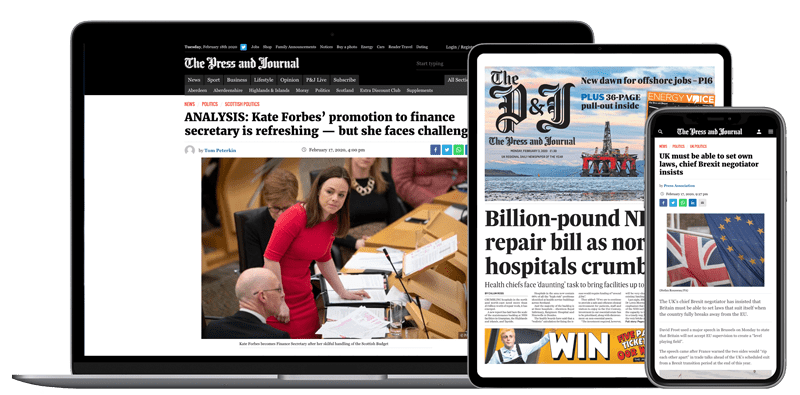 Help support quality local journalism … become a digital subscriber to The Press and Journal
For as little as £5.99 a month you can access all of our content, including Premium articles.
Subscribe