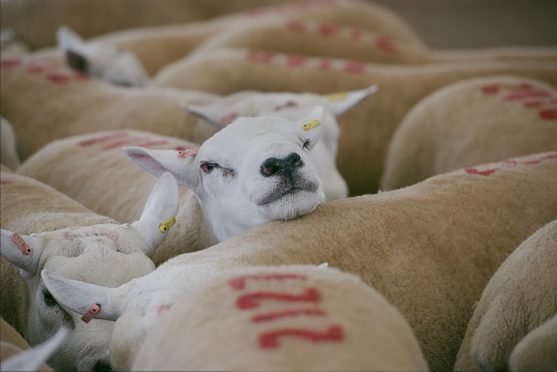 More than 4,000 rams went under the hammer at the iconic Kelso Ram Sales.
A total of 4,285 rams sold to average £685.48, with a clearance rate of 83.56% achieved.
Although 27 less rams went under the hammer, averages were up by £74.96 on last year.
Bluefaced Leicesters led the charge with a shearling selling for £12,000 and the breed securing the top average for both shearlings and lambs.
However, Texels met numerous top bids with a top price of £7,000 achieved three times.
Texel auctioneer Brian Ross, of Lawrie and Symington, said: "There was a very good sound commercial trade. Commercial men were happy to pay between £700 and £1,000 all day long as long as they had good tops, skins and back ends."
George Purves, of United Auctions, who was selling Suffolks yesterday, said: "The sheep have sold well. The top end were strongly bid for which is reflecting the position of the commercial sheep trade at the moment. Buyers came from far and wide as usual."
Midlock Bluefaced Leicester shearling leads way in sale
A Bluefaced Leicester from the Wight family's Midlock flock at Crawford, secured the top price of the entire sale, selling at £12,000.
The only lot to reach five figures on the day, this was a shearling by the home-bred Midlock Mustang – also sire of their £13,000 seller at last year's event. Out of a ewe by E1 Barfhouse, he sold to William Barker's Keer flock in Lancaster.
From the same pen, another by the Mustang tup, out of a ewe by C63 Midlock reached £5,000 to M. Ridley, Shittlington Hall, Wark, Hexham.
Best from Martyn Archer, Carry House, Hexham, was a £3,800 bid for a shearling son of Highberries Highlander, which sold to Keith Harryman, Keswick, Cumbria.
For the same money, the Thornborrow family, Easter Dawyck, Stobo, sold their son of Midlock Mustang to Robert Wallace, Macherquat, and Stewart and Fraser Mitchell, Mains of Larg, New Luce.
Meanwhile, John and Andrew Hunter, The Steel, Bellingham, Hexham, sold a shearling son of G34 Midlock, at £3,600 to R. Telford, Branton Eastside, Northumberland.
And, hitting the £3,500 mark was one from Gary McDonald, The Harrow, Stobo, a son of F15 Cottage which sold to the Kays at Hartside, Lauder.
Airyolland Beltex toppers at double
The hammer went down twice at the top price of £3,800 in the Beltex ring.
Both entries were from Neil and Janet McQuistin's Airyolland flock, at High Airyolland, Newluce, Newton Stewart.
First at this price was the pre-sale show champion Airyolland Alonzo, by the £18,000 Dooley Napal and out of Airyolland Pintsize, which is by the £10,000 Airyolland Nailer. He sold to Jonathan Watson at Bowsden Moor.
The other lot at £3,800 was Airyolland Atomic, which is by a son of the £16,000 Super Mario. He sold to Ian Knight, of Low Meadows, Cumbria.
The McQuistins left Kelso with smiles on their faces after selling nine to average £2,200, which is up from last year when their pen of 15 sold to average £1,500.
Next best for the breed at £2,400 was a shearling from Kevin and Rachel Buckle, and son Jack, of Buckles Farm, Kirkby Stephen, Cumbria.
By Broxy Supreme and out of Buckles Riceicle, he stood second in the show and sold to J.W. Peacock, Highelm Farm, Norfolk.
Other leading prices in the Beltex ring included £2,200 for a shearling from Ross and Kirsty Williams who run the Black Jack flock at Upper Tullochbeg, Huntly.
The duo, who were selling pure Beltex for the first time at Kelso, achieved £2,200 for Tercrosset After 8, which was bought at Lanark as a lamb. By an imported tup called Hunter Bay and out of Tercrosset Razzle Dazzle, he sold to C. and N. Anderson, Boon, Lauder.
Another consignor from the north-east celebrating at Kelso was Stuart Wood, who runs the Woodies flock at Woolhillock Croft, Skene, Westhill, Aberdeen.
Mr Wood achieved a top of £2,000 for a shearling called Woodies Argyll. By Glenkeen Sanders and out of Nelly Furtado, he sold to Hall of Inglewood Edge, Carlisle. In all Mr Wood sold 10 to average £1,228, which is up at least £300 a head on last year.
Steady trade for Texels peaks at £7,000
Texel sellers enjoyed a steady trade throughout the day, with shearlings topping at £7,000 on three occasions.
Two of those came from Jack Arnott's Kelso-based Haymount consignment, both sons of Ettrick Vagabond, while the dams are sisters by the £10,000 Scrogton Powerhouse. The pen number one sold in a three-way split to the Wights at Midlock, Crawford; Peter and Lynn Gray, Scrogtonhead, Galston; and Dougie Fleming's Burnhead flock at Coulter. The other at the same money, which stood champion at the pre-sale show, sold to Stuart Barclay's Harestone flock, based in Insch.
On the other side of the coin, the Grays received £7,000 for the best from their Scrogtonhead pen, a son of Lamb Bros Unbeatable, out of a ewe by Foyleview Superstar, which went to the Cockburns at Kingside, Leadburn; Meikle Jackson, Wolfclyde, Biggar; and Jim Gibb, Toftcombs, Biggar.
Best for Alan, Andrew and David Clark's Garngour consignment from Lesmahagow, was a £6,200 bid for the shearling, Teiglum Wiseguy, a son of Castlecairn Vavavoom, out of a ewe by Teiglum Rembrandt. He was knocked down to Charlie Angus, Oldfield, Thurso.
Not far behind, father and son, Alex and Russell Gray, Langside, Lanark, received £6,000 for a son of the 5,000gn Springhill Uppercut, out of a ewe by Midlock Oddsocks. He sold to Ed Page, Rookwith House, Ripon.
Selling at £5,800 was a shearling son of Hightecs Unbeatable, from John Elliot, Roxburgh Mains, Kelso, which sold to G.L., J.J. and A. Howells, Shadog, Llandysul.
Gordon and David Gray's Ettrick pen from Lindean, Selkirk, peaked at £5,500, for a son of the £2,200 Castlecairn Vital Spark, which sold to Billy Renwick, Blackhouse, Yarrow.
An unregistered Texel by a Midlock sire, from Alan and Hazel Smith, Crumhaughhill, Hawick, sold at £5,000 to Paul Slater, Dandy Farm, Adlington, Cheshire, with another from the same pen making £4,000 to J. Gray, Unthank, Whittingham, Alnwick.
Leading the Wight family's Midlock trade was a £4,800 bid for their best, a son of Sportsmans Unbeatable, which sold to Jamie Brownrigg of the Cumbria-based Castle Sowerby flock.
Meanwhile, lambs sold to £5,400 and £4,200 from Allan Campbell, Strawfrank, Carstairs. Both sired by Cambwell Trademark, the dearer of the two sold to W.R. Williams, Tyhen Farm, Llangwnadl, while the other went to R.M. Watkins, Upper Cwm, Craswall, Hereford.
Aberdeenshire-based Stuart Wood, of Woolhillock, Skene, sold Dutch Texel shearlings to £3,800 and £3,000. Sired by an imported ram named Hercules, they were both knocked down to Ian Knight, Low Meadows, Cumbria.
Home-bred ram lamb from Cairness flock tops entry of Suffolks at £4,500
Suffolks topped at £4,500 for a ram lamb from well-known north-east breeder Jimmy Douglas.
Mr Douglas, who runs the Cairness flock at Woodhead of Cairness, Fraserburgh, took the top price with a home-bred February-born lot by the 31,000gn Cloontagh Chieftain and out of a dam by Whitestone Footprint.
The breed topper sold in a three-way split to Northern Irish buyers David Duncan, Trevor Robinson and Alistair Gault.
Next best at £4,000 was a non-accredited home-bred shearling from Alastair Warden, of Skelfhill, Hawick.
Achieving the Warden family their best price yet at Kelso, this one is by a £1,700 Allanshaws and out of a home-bred ewe by an Allanshaws. He sold in a two-way split to Andrew Walton of Preston Mains, Alnwick, and William Davie of Warton Farm, Rothbury.
Thereafter, another non-accredited lot made the next best price of £3,600.
From Agnes Campbell of Glenrath Farm, Kirkton Manor, Peebles, this home-bred shearling is by a Bowsden Moor sire and out of a Langside dam. He is a full brother to the Peebles Show breed champion this year and sold to Messrs Pate, Toxside, Peebleshire.
Next best at £3,500 was a home-bred ram lamb from Helen Goldie's Harpercroft flock at Dundonald, Kilmarnock.
By Crewlands Gladiator and out of a home-bred ewe, he sold in a three-way split to Northern Irish breeders Willie and Stephanie Tait, Alastair Barclay and Messrs Watson. It was the best price the Goldie family has had yet at Kelso.
Other leading prices included £1,600 for a home-bred shearling from Irene Fowlie's Essie flock at Adziel, Strichen, Fraserburgh. Mrs Fowlie, and husband Jim, had a successful day selling 30 lots to average £860, which is up from £740 last year.
BREED AVERAGES (number sold, top price, average):
Shearlings
Beltex – 149, £3,800, £779.93; Berrichon – 24, £650, £434.58; Blue Texel – 9, £800, £481.11; Bluefaced Leicester – 501, £12,000, £940.86; Border Leicester – 65, £2,100, £430.92; Charollais, 196, £1,200, £491.94; Dutch Texel, 19, £3,800, £1,270; Hampshire Down – 16, £950, £465.63; Lleyn – 85, £1,300, £434.12; North Country Cheviot – 44, £850, £435.91; Oxford Down – 1, £180, £180; Poll Dorset – 1, £280, £280; Roussin – 5, £380, £316; Suffolk – 287, £2,400, £655.71; Texel – 870, £7,000, £878.44; Vendeen – 10, £1,200, £720; Blue Texel – 3, £450, £410; Crosses – 525, £1,550, £587.09; Oxford Down (others) – 5, £260, £220; Suffolk (others) – 431, £4,000, £593.39; Texel (others) – 606, £5,000, £599.63.
Lambs
Beltex – 5, £380, £212; Berrichon – 18. £450. £268.89; Blue Texel – 1, £380, £380; Bluefaced Leicester – 26, £3,400, £1,013.46; Charollais – 33, £850, £373.03; Hampshire Down – 3, £280, £243.33; Poll Dorset – 1, £280, £280; Suffolk – 229, £4,500, £500.57; Texel – 101, £5,400, £643.76; Crosses – 16, £500, £369.38.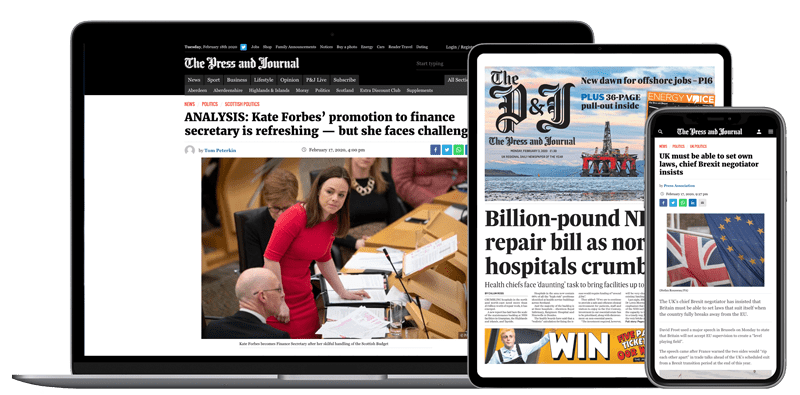 Help support quality local journalism … become a digital subscriber to The Press and Journal
For as little as £5.99 a month you can access all of our content, including Premium articles.
Subscribe