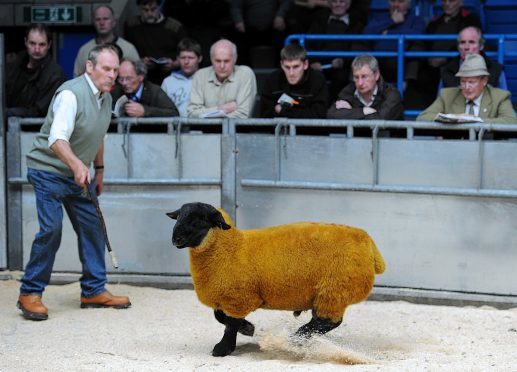 More than 1,000 rams will go under the hammer at auctions in the north and north-east next week.
First up is Aberdeen and Northern Marts' annual show and sale of rams and ram lambs at Thainstone on Tuesday.
The fixture, which is sponsored by animal feed firm Harbro, will feature more than 850 lots comprising around 300 Suffolk, 350 Texel, 35 Bluefaced Leicester, 55 Charollais, and 110 Beltex and other breeds.
The Suffolk show starts at 8am, with judging by John Pryce, of Prenafal, Trefnanney, Meifod, Powys, followed by the sale at 9.30am.
Next to start at 8.30am, followed by the sale at 10am, is the judging of the Bluefaced Leicester, Border Leicester and Charollais classes.
Bluefaced Leicesters will be judged by Stuart Paterson, of Tocherford, Wartle, while Ian Douglas, of Cupar, Fife, will judge the Border Leicesters. The judge for the Charollais section is Ronnie Wilkie, Tillyboy, Echt.
The Texel show, which will be judged by Walter Wylie of Atholl Estates in Perthshire, starts at 10am followed by the sale at 12pm.
Lastly, the Beltex and other breeds will be judged at 11am followed by the sale at 2pm. The judge for this section is Harry Emslie, of Kinknockie, Mintlaw.
Aberdeen and Northern Marts sheep sales manager, Colin Slessor, said: "We look forward to the annual show and sale of rams here at Thainstone, with increased numbers of rams entered this year, particularly in the Texel and Beltex sections which have seen an increase of 100 entries. This show regularly attracts top flock masters in the area who will showcase the best quality of stock available in the north of Scotland."
Later in the week on Saturday, September 24, both Dingwall and Huntly Marts will host shows and sales of rams.
In Dingwall, 420 accredited rams and females will go under the hammer, followed by nearly 50 North Country Cheviot males and females.
The main ram show, which will be judged by father and son duo Graham and Lewis Smith of Towiemore, near Keith, kicks off at 8am followed by the sale at 10am.
The sale will include approximately five Zwartbles, eight Charollais, 35 Beltex, 118 Suffolk, 155 Texel, one Blue Texel, 80 Bluefaced Leicester, two Bleu de Maine and 16 crosses. There will also females of various breeds.
The North Country Cheviot show, which will also be judged by the Smiths, starts at 11am followed by the sale at noon.
That same dayU nited Auctions is hosting its annual show and sale of rams and ram lambs at Huntly Mart.
The show, which starts at 8.30am, will be judged by David Moir, of Home Farm, Cairness, Fraserburgh. The sale follows at 10am.
Donald Young from United Auctions said: "We have some top draw tups coming and there should be a really good show."
He said approximately 400 lots were forward, of which 350 were accredited, and the bulk being Texel. Other breeds on offer include Suffolk, Bluefaced Leicester and Charollais. The majority of lots will be shearlings, however around 140 lots are ram lambs.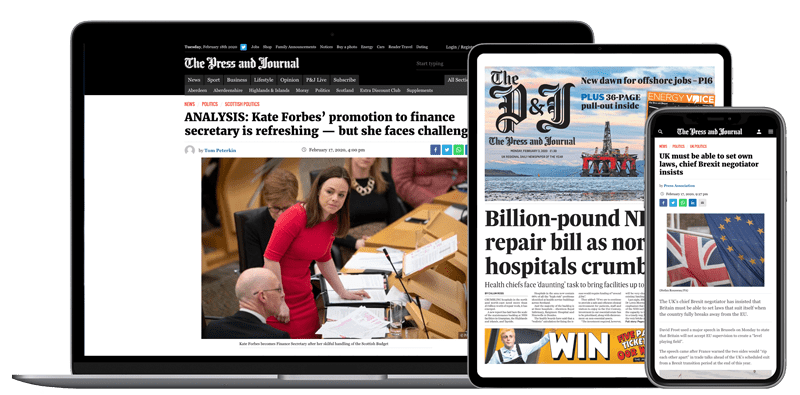 Help support quality local journalism … become a digital subscriber to The Press and Journal
For as little as £5.99 a month you can access all of our content, including Premium articles.
Subscribe