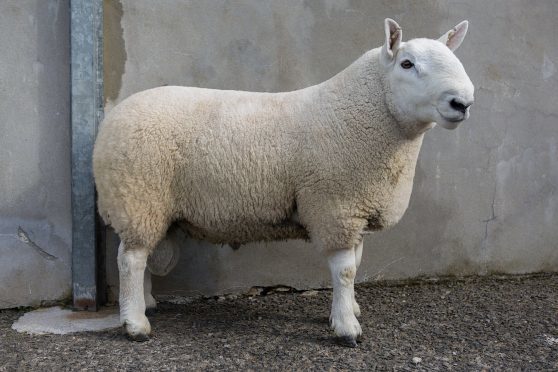 Tups sold to a top price of £3,800 at the Caithness Livestock Centre in Quoybrae yesterday.
Leading the charge at the mart, which is run by Aberdeen and Northern Marts, was a North Country Cheviot from J. S. Baillie and Co, Sebay Farm, Tankerness, Orkney.
The shearling named Sebay Trademark is by Longoe Regal. He sold to Andrew Polson Properties, Glenfinnan, Findon.
The next best price of £2,300 was paid for the reserve champion in the pre-sale show, as judged by Dallas Allen, Humblehaugh, Alnwick, and George Milne, Kinaldy, St Andrews.
The shearling named Biggins Titan, which is by Philiphaugh Tevez, was put forward by J. and W. Mackay, Biggins, Killimster, Wick. He sold to the Barclays at Harestone Farm, Crathes.
The show champion – a shearling named Durran Taldale by Biggins Napier – made the next best price of £2,000. Put forward by D. J. and M. Allan, Durran Mains, Castletown, he sold to A Gunn & Son, Upper Dounereay, Thurso.
Meanwhile, a top price of £1,000 was achieved twice at the Caithness Sheep Breeders' Association's annual show and sale of tups.
First at this price was the Texel champion from the pre-sale show.
Put forward by Douglas Webster of Lower Reiss Farm, Wick, this shearling by Drumpark Viceroy sold to T. Sinclair, Reaster, Lyth.
The other lot at £1,000 was a Texel shearling by a Birness sire, put forward by W. and M. Miller, Aimster, Thurso. He was snapped up by W. and G. Coghill, Balnahard, Harpsdale.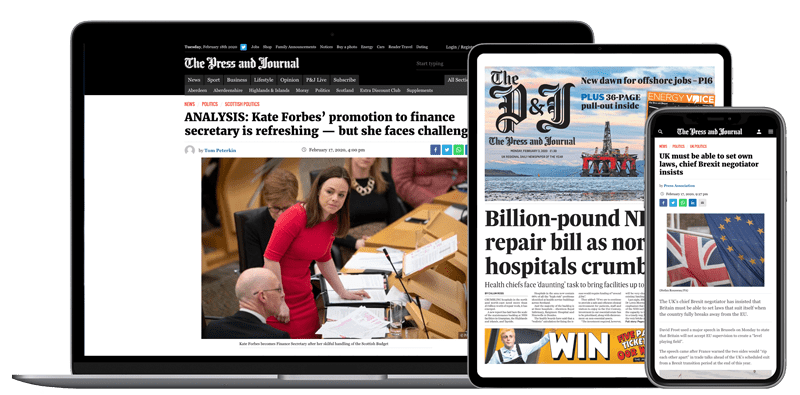 Help support quality local journalism … become a digital subscriber to The Press and Journal
For as little as £5.99 a month you can access all of our content, including Premium articles.
Subscribe