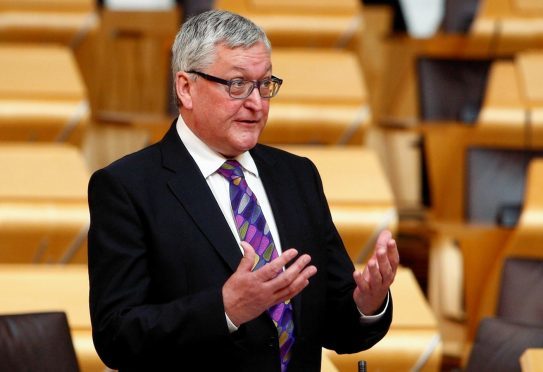 Rural Economy Secretary Fergus Ewing has urged the Crofting Commission to "swiftly resolve" problems surrounding disputes with common grazings committees.
The plea comes following a prolonged period of unrest in the crofting sector with the Scottish Crofting Federation (SCF) repeatedly calling for Crofting Commission convener Colin Kennedy to quit.
The SCF and leading crofting lawyer Brian Inkster have argued that the commission acted illegally in its handling of disputes with common grazings on the islands of Lewis and Skye.
Following his first meeting with crofting commissioners since taking on the Rural Economy Secretary role earlier this year, Mr Ewing said: "During the meeting, I stressed the Scottish Government's commitment to working with the commission to ensure it delivers an effective service for crofting, especially ahead of the crofting elections next year.
"I also emphasised the need to swiftly resolve the current situation regarding common grazings committees, and made clear my view on what the commission's board needs to do to restore equilibrium. The forthcoming elections for new commissioners add impetus to the need to draw a line under the current episode. I look forward to hearing how the commissioners intend to proceed."
It is understood Mr Ewing has told the commission to apologise to crofters for its behaviour and that a review of the commission is to be launched.
SCF chairman Fiona Mandeville welcomed Mr Ewing's input into the situation.
She said: "This whole episode has been badly damaging to individuals, to crofting communities and to crofting itself, so we hope an apology may be the first step in a healing process.
"As the person who seems to be behind the on-going attacks on crofting committees, it would be appropriate for the Convener of the Crofting Commission, Colin Kennedy to give the apology in his resignation statement."
A spokeswoman for the Crofting Commission said: "The commission will fully consider the Cabinet Secretary's comments from the meeting when they meet in Brora next week."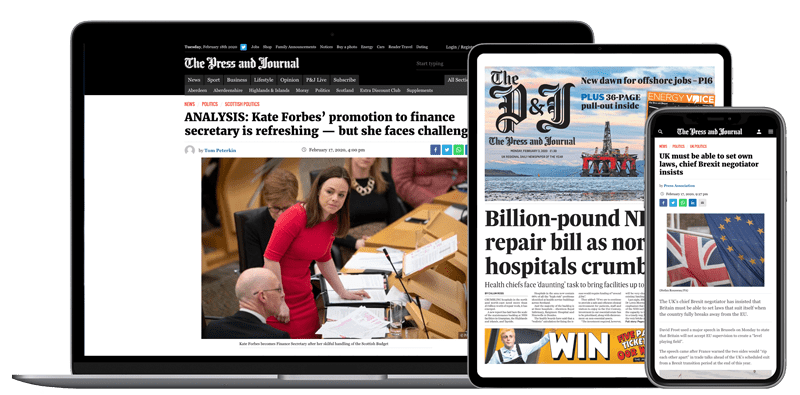 Help support quality local journalism … become a digital subscriber to The Press and Journal
For as little as £5.99 a month you can access all of our content, including Premium articles.
Subscribe