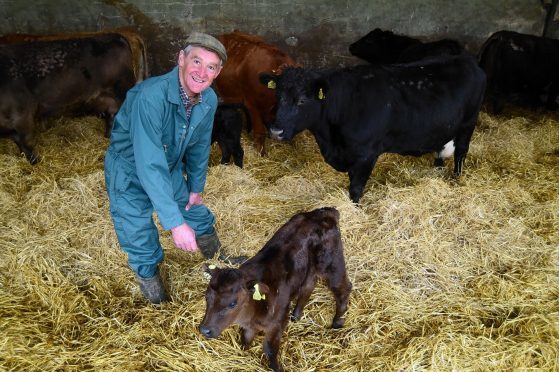 Fergus Ewing has been accused of "failing miserably" in his bid to tackle the government's CAP payments debacle.
The cabinet secretary for rural economy faced a grilling from MSPs, with the Tories' Peter Chapman claiming the administration has caused "more harm, heartbreak and worry to the Scottish farming industry".
But Mr Ewing defended his record during the heated parliamentary exchanges, arguing 97% of the 2015 payments had now been made.
He also suggested "actual farmers" thought his response had been "very sensible" – a comment which drew ridicule from the Tories, given Mr Chapman is himself a farmer.
The rural economy has been left reeling by the delays in delivering the CAP cash, caused by a £178million Scottish Government IT bungle.
North-east MSP Mr Chapman said: "Once again, the cabinet secretary has been dragged into this chamber to explain mistakes in the handling of farm payments.
"I remind the cabinet secretary that when he was appointed to his new role, he promised this chamber that getting the IT system was his first priority.
"Let me tell him that he has failed miserably.
"I make no apologies for repeating that this debacle has caused more harm, heartbreak and worry to the Scottish farming industry than any other single issue in the last generation.
"It has left families all across Scotland sitting round kitchen tables worried sick about how they are going to pay their bills – that is the reality."
But Mr Ewing said almost all of the 2015 payments had now "been settled in full".
And he added: "I absolutely understand that many farmers and crofters have suffered difficulties – some of them seriously.
"I will not be satisfied until everyone is paid in full.
"But I can tell Mr Chapman this – when I was out at a farm stop this morning, speaking to actual farmers that are still farming, not sitting in here making speeches about farming, they said they thought the national loan scheme, which will inject £300million into the rural economy, was a very sensible measure.
"What a shame the Tories don't get it."
But the Scottish Conservatives' deputy leader Jackson Carlaw said afterwards: "According to the SNP, Peter Chapman – someone who has considerable farming experience and was a vice-president of the National Farmers Union Scotland – shouldn't be sitting in Holyrood.
"That sums up the SNP's attitude to politics and to rural Scotland."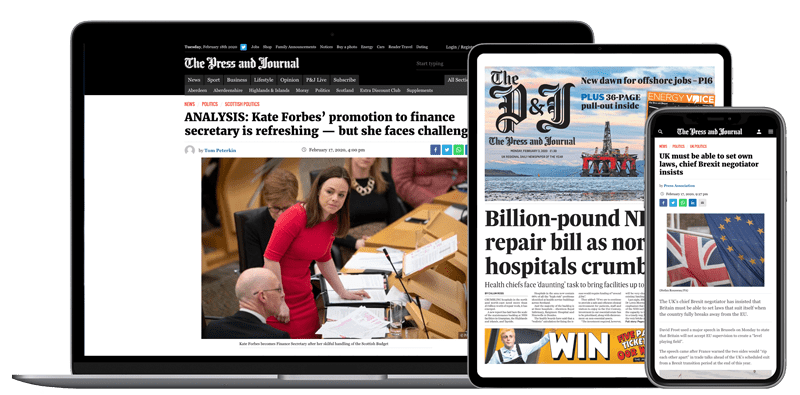 Help support quality local journalism … become a digital subscriber to The Press and Journal
For as little as £5.99 a month you can access all of our content, including Premium articles.
Subscribe