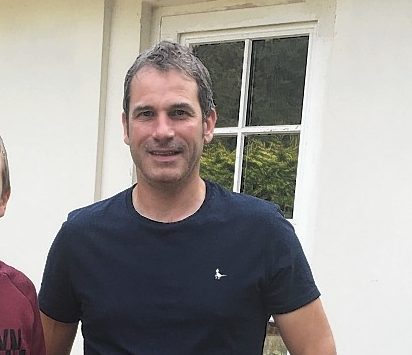 An Aberdeenshire farmer says his family has been left devastated after the Royal Bank of Scotland put his business into administration and seized his farms.
Kenny Riddoch said his four young children keep asking when they can go home to see their cows and sheep or have a drive in the tractor.
This follows the family – Kenny and wife Emma, and children Orla, 9, Miller, 6, Will, 5, and Tate, 3 – being evicted from their home at the start of July.
They now live with family at Banff and Mrs Riddoch does a 50-mile round trip to bring the children to school in Rothiemay every day.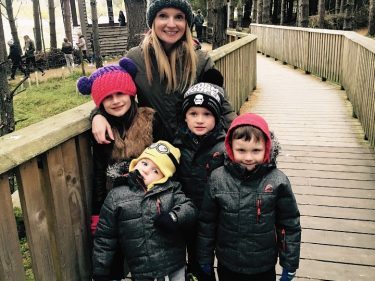 Mr Riddoch, who bought several farms in the Cornhill and Huntly area from 2001 to 2006 totalling around 1,400 acres, said everything spiralled out of control after his business was put into RBS's turnaround arm – the Global Restructuring Group (GRG) – in 2009.
Mr Riddoch was put into GRG after asking to borrow extra money to finish off a development of flats in Aberdeen – as well as running a farming enterprise he ran a building firm called Grampian Construction.
He said: "GRG are supposed to be the saviours of the business but all we got hit with were extra costs."
After being put into the group, Mr Riddoch said he was hit with fees of £10,000 a month, just for being in GRG, where an interest rate of 2.5% was applied.
He also said the bank sold him an interest rate swap, a complex financial arrangement that has been the subject of a series of mis-selling scandals since the banking crisis.
"I paid them back £1.1million over five years in the difference between the actual interest rates and the rate they sold us at the time," he added.
Mr Riddoch said the bank also forced him to pay a consultant to visit the business for around three days a month at a cost of £1,200 a day. He said an attempt to move to another bank, which went so far as to secure an offer for a new lending facility, was rejected, with Mr Riddoch being told "We will get more money putting you into administration", he said.
Thereafter the construction business, followed by the farming enterprise, was put into administration in 2013.
Mr Riddoch said he fought the bank for three years and at one point thought he had a deal to buy back the farms. However in July this year the family, with four other families living in houses on the farms, were evicted.
"We had all the sheep and livestock on the farm and cows calving, and they let us back on to the farm until they were sold," said Mr Riddoch. "I had built the farming business up over nearly 20 years. It's devastating."
Mr Riddoch is now hoping to raise an action with the bank to sue them and halt the sale of his farms.
RBS: Farmer among hundreds of small firms hit by 'dash for cash'
Mr Riddoch is among the hundreds of businesses which were allegedly pushed into administration as part of a "dash for cash" at RBS.
An investigation by the BBC and BuzzFeed alleges that firms earmarked for help from RBS were hit with hefty fees and fines, which eventually led to their assets being bought up on the cheap.
Confidential files leaked to the media organisations suggest bank staff could also pocket bigger bonuses by pinpointing firms for a restructure in what an RBS executive described as a "dash for cash".
The bank, which is 73% owned by the taxpayer, set up its turnaround arm – the Global Restructuring Group (GRG) – following the banking crisis in 2008.
It is alleged that GRG has brought in extra fee income to the bank by squeezing small firms.
The bank has admitted it did not always meet its own high standards and it let some businesses down.
The bank's chief conduct and regulatory affairs officer, Jon Pain, said: "We could have managed the transition to GRG better and we could have better explained to customers any changes to the prices or fees we were charging. We also did not always handle customer complaints well. As a result, a number of our customers did not receive the level of service they should have done or, importantly, that they would receive now."