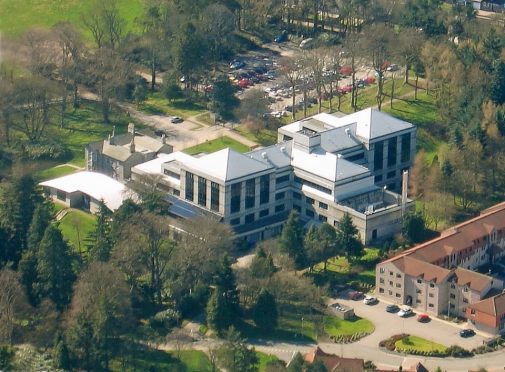 More than 400 staff working at the James Hutton Institute have been told that major changes to their pensions and contracts will take place with effect from April 2017.
The changes will affect the research institute's long-term workforce in Aberdeen and at Invergowrie. Staff employed since 2014 are already on contracts which do not include final salary pensions.
The news was broken to staff by chief executive Colin Campbell, and in a statement JHI said the new contracts would steer the organisation away from potentially unaffordable future pension commitments.
"We are now working with staff representatives and the unions to fine-tune these terms and conditions and extend the use of these contracts to all staff from April 2017 rather than exposing staff to extended uncertainty over future arrangements," the statement continued.
It had been expected that JHI would switch to new pension arrangements in 2018 when the Government introduces changes to Research Councils pension schemes. JHI is not part of any of the current councils but the same terms and pension arrangements were used for most staff when the institute was created in 2011.
JHI said there would be no reductions in salary and existing pension 'pots' will remain in place on the same terms as previously.
Professional and independent pensions advice is being made available individually to all staff as part of the process.
The Prospect union negotiator, Ian Perth, said formal negotiation on the proposed changes would begin shortly.
He said: "While we note the challenges that nationally agreed terms and conditions can present an institution like JHI, there are also significant benefits in ensuring members are rewarded appropriately and competitively compared to their peers across the UK. We will do everything possible to protect and improve the conditions of our members."