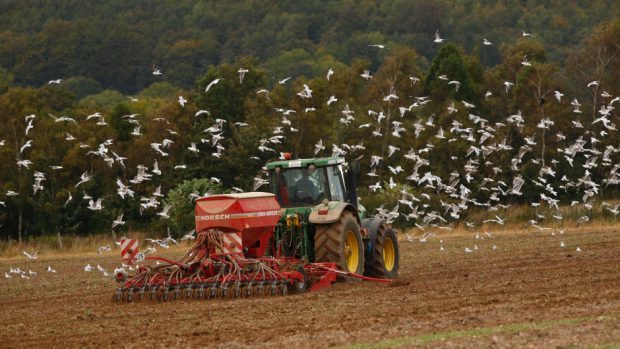 A New Entrants Opportunities Programme is to be established to increase the amount of public land available for new entrant farmers.
The establishment of the programme is among a list of recommendations put forward by an industry-led group tasked with assessing new farming starter opportunities on publicly owned land.
The group, which was chaired by Lantra Scotland national chairman Henry Graham and made up of representatives from various rural organisations, set out its 10-point action plan for industry through the publication of a new report.
As well as the creation of the new entrants programme, the group recommended the establishment of a new entrants group to advise and steer those involved with the programme.
It also called for a scoring matrix used by Forestry Commission Scotland, which currently runs a starter farm scheme across the country, to be made available for use by other public bodies when selecting tenants.
In addition, it recommended that all new opportunities be listed at one central point on the Scottish Government's website and for public bodies letting out land to be flexible about lease terms and lengths.
Rural Economy Secretary, Fergus Ewing, welcomed the launch of the action plan and appointed Mr Graham to co-ordinate the establishment of the New Entrants Opportunities Programme.
He said: "Supporting the next generation of farmers is a key priority to help build and grow our rural economy. New entrants are essential to any industry, bringing energy, enthusiasm, new ideas and approaches. We firmly believe that there is a supply of land in public ownership with the potential to offer a route into farming for new entrants."
Mr Graham said: "Those seeking to enter agriculture often require assistance to get on the first step of the farming ladder and the review found there is a supply of starter opportunities on publicly owned land. I now look forward to coordinating the New Entrants Opportunities Programme highlighted in the report."
NFU Scotland policy manager John Sleigh, said: "Access to land is a massive challenge to getting into farming and hopefully this report frees up some fields. Getting established in agriculture takes a long time and involves many rungs on the ladder. Providing a range of tenancies and farm sizes reflects this journey."
Scottish Association of Young Farmers' Clubs (SAYFC) agri and rural affairs chairman, Sarah Allison, welcomed the launch of the action plan but said further work must be done to assess what kind of business environment is needed to create a "thriving tenanted sector in Scotland once again".