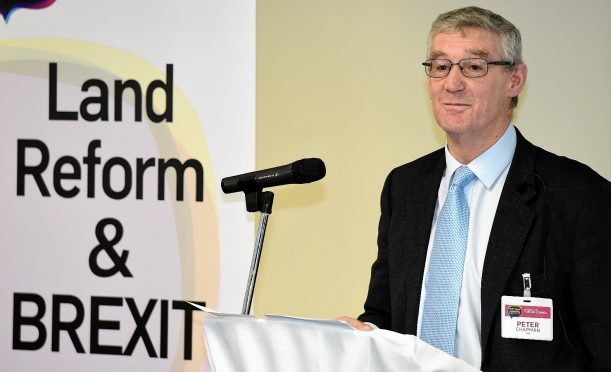 The implications of land reform and Brexit on Scottish agriculture were highlighted at a specialist farming event.
The Press and Journal Morning Briefing event, which was held in conjunction with leading law firm Turcan Connell, was attended by more than 50 farmers and agri-professionals from across the region.
Opening the event, which was staged at the Thainstone Centre in Inverurie, Press and Journal business editor Erikka Askeland said the farming sector faced a period of great uncertainty following Brexit and a "seismic shake-up" in land-related legislation following the passing of the Land Reform (Scotland) Act earlier this year.
Keynote speaker Peter Chapman MSP, who is an Aberdeenshire farmer and shadow cabinet secretary for rural economy and connectivity, said Brexit presented opportunities for the sector but the right trade deals must be agreed to safeguard export markets.
He said trade tariffs were like a double-edged sword for Scots farmers. On the one hand they would be welcomed by Scottish beef producers as they might encourage more home-produced beef to be sold replacing imports which make up 35% of the beef market.
On the other hand tariffs could hamper the sheep sector, which is reliant on export trade to Europe and farther afield.
He said he had been encouraged by recent meetings held with Defra Secretary Andrea Leadsom and the UK farm minister, George Eustice, and said the duo understood the importance of foreign labour to the agricultural sector.
Mr Chapman dismissed suggestions of a second Scottish independence referendum and said maintaining trade withthe rest of the UK was paramount.
"Scotland exports four times as much to the rest of the UK as it does to the EU," said Mr Chapman.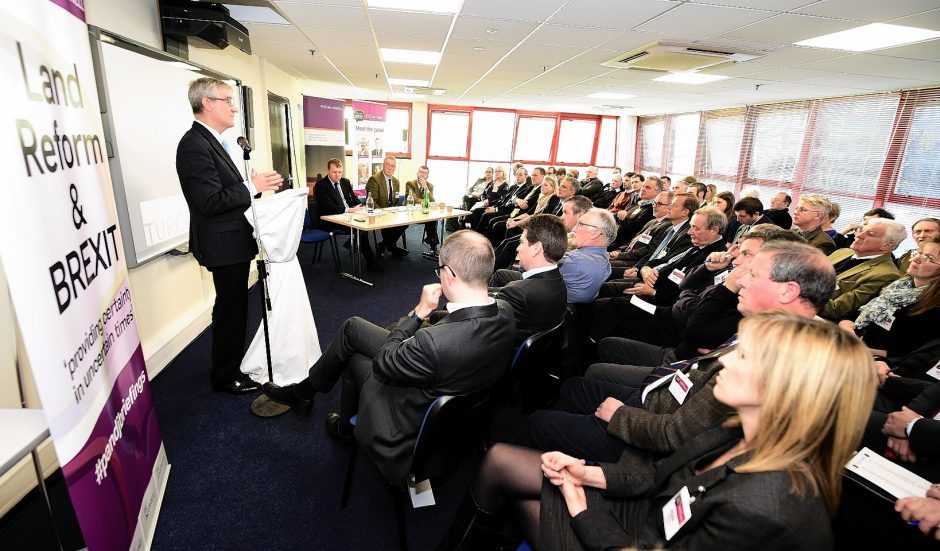 He said the development of a future support system for agriculture would be crucial in determining the sector's post-Brexit success, and there was an opportunity now to develop a support system that was best suited to the needs of Scottish farmers and crofters.
On the topic of land reform, Mr Chapman was less optimistic and said the legislation had been "conceived by folk who do not understand the countryside and driven by greed and jealousy".
He said the devil would be in the detail, especially for the parts of the Bill relating to agricultural holdings legislation, and the main policy objective of getting more land available for letting had not been met.
Call to make farming voices heard in Brexit negotiations
A trio of panellists joined MSP Peter Chapman to share their views on land reform and Brexit and also answer questions from the audience.
Turcan Connell partner and agricultural law specialist Grierson Dunlop said the new land reform bill added "another layer of complexity to what is already one of the most complex areas of law". He said Brexit and the prospect of Scotland potentially leaving the UK created a period of great uncertainty, and there was an obligation for all the stakeholders in farming to make their voices heard during Brexit negotiations.
NFU Scotland vice-president Andrew McCornick said the industry needed to face Brexit negotiations "head on". Maintaining trade with the rest of the UK and Europe was key, as was access to migrant labour, added Mr McCornick.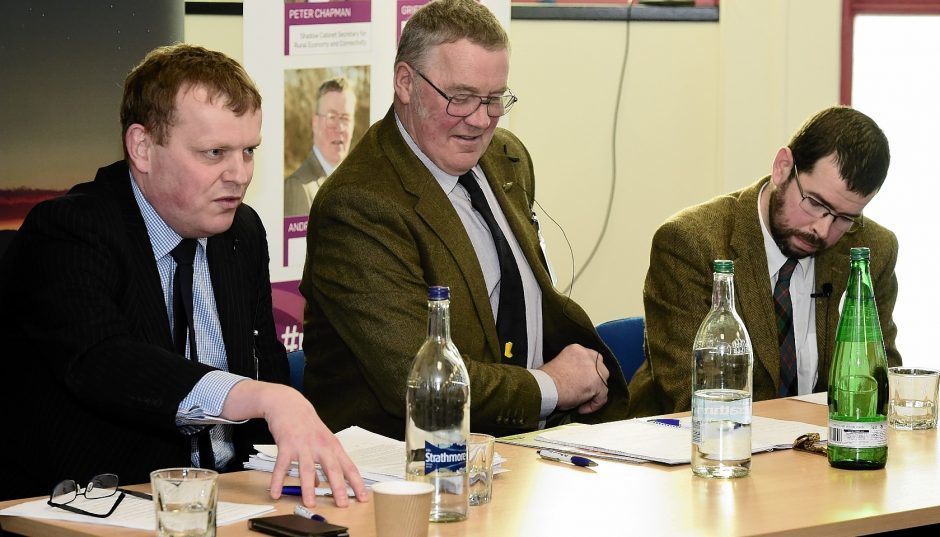 He agreed with Mr Dunlop that land reform had added complexities to the sector and said the ability to assign tenancies for value would not help new entrants wanting to get on to farms.
Law lecturer Malcolm Combe, of Aberdeen University, said while Brexit and land reform both posed many questions for industry, they were two completely separate issues.
On the issue of new community right to buy legislation, Mr Combe said it would require a "more onerous test than other rights to buy" and may not pose as big a threat to farms and estates as first thought.
The panellists and keynote speaker Peter Chapman answered a range of questions on issues such as the ongoing case surrounding the eviction of eight tenant farmers, whether or not the absolute right to buy was back on the cards and the length and terms of modern-day tenancies. All speakers agreed there were many unanswered questions in the farming sector, and events to share views were crucial to developing future policy post-Brexit and the detail of new land reform legislation.