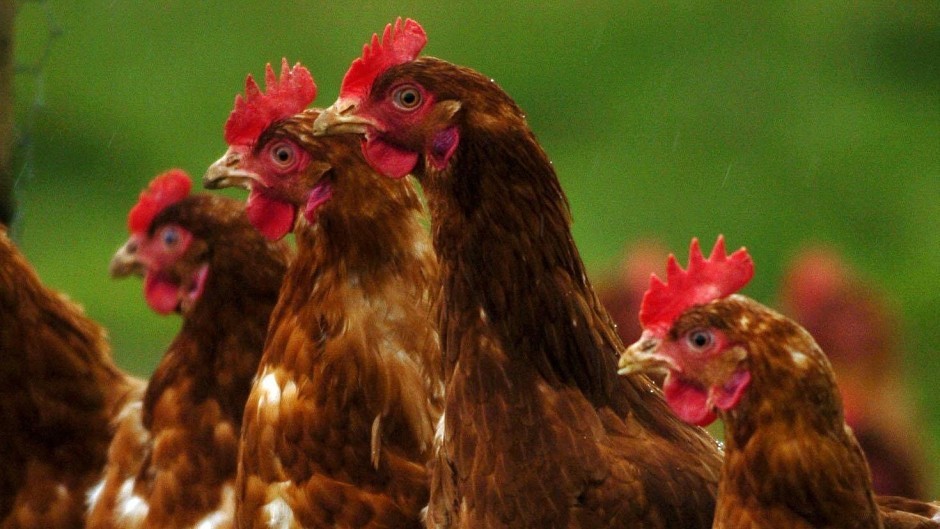 Scottish poultry farmers have been urged to adhere to new government rules to prevent the spread of bird flu.
On Tuesday the Scottish Government declared an avian influenza prevention zone requiring that all poultry and captive birds are housed indoors and kept separate from wild birds.
The zone, which has been put in place for 30 days, follows a growing number of cases of the highly pathogenic Avian Influenza (HPAI) H5N8 in mainland Europe.
Although no cases of this strain have been detected in the UK, the disease has already caused high mortality in wild birds in the continent, mostly affecting waterfowl.
NFU Scotland last night urged all poultry keepers to adhere to the prevention zone rules and maintain high levels of biosecurity.
The union's animal health and welfare policy manager, Penny Johnston, said: "Looking at the spread of HPAI across Europe, it is clear that there is a high risk of infection in wild migratory fowl, posing a risk of cross infection into our commercial birds. The decision taken by the Scottish Government is sensible, given the risk, and producers will play their part.
"NFU Scotland will continue to monitor the situation and update producers of any changes to the risk status and advice but in the meantime, we urge all poultry keepers to comply with the restriction notice, tighten biosecurity and be aware of the potentially increased risks from wild birds."