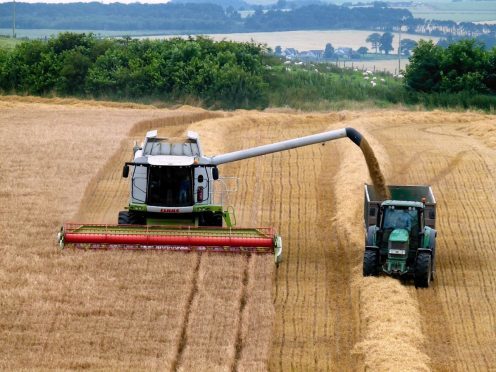 Cereals farmers who aim for premium distilling markets will finally have new soft wheat varieties to choose from next season.
For the first time in four years AHDB has added new soft wheat varieties to their recommended lists (RL) for cereals and oilseeds.
Dr Simon Oxley who heads AHDB's crop production systems, said the new soft wheats offered "improved yields, first-rate septoria tritici resistance and earlier maturity".
He described them as exciting varieties to consider for northern growers aiming for distilling markets, and said the new entrants to the RL showed good resistance to yellow rust, with ratings of 7-9.
He added: "The relative risk of these new varieties is low, providing confidence to early adopters of new varieties. For all varieties, new and old, the RL shows information from previous seasons, so there is always a chance risks may change. AHDB disease monitoring is important for identifying any changes that occur in the new season."
Savello is described as a high-yielding Group 4 soft feed variety for the north, suitable for distilling with a medium rating.
The recommendation states: "It has a high treated yield with the advantage of being earlier maturing than both Leeds and Revelation. It is stiff-strawed and has good resistance to yellow rust (8) and mildew (7). Although susceptible to brown rust (4), this is of lower risk in most seasons in the north of the UK."
The other new variety recommended for the north is high yielding and early maturing Hardwicke. It is suitable for distilling with a medium rating.
"It is stiff-strawed early maturing with good resistance to yellow rust (8), brown rust (6) and septoria tritici (5.9)," the recommendation states.
The list also introduces two new high-yielding nabim group 2 milling wheats; KWS Cochise and KWS Chilham. Both are described as having the flexibility to be drilled in the autumn or spring, having orange wheat blossom midge resistance.
The new oilseed rape lists see advances in marrying high yields with superior disease resistance, while feed barley producers can look forward to three new winter feed varieties including a two-row feed for the north called KWS Cresswell. It is described as a high yielding early maturing two-row feed variety with stiff straw and good resistance to rhynchosporium (6) as well as resistance to barley yellow mosaic virus.
There are also three new spring barley varieties under test for brewing, malt distilling and brewing, and grain distilling.
A total of 29 new varieties have been added to the list for 2017-18 and 28 varieties have been removed.