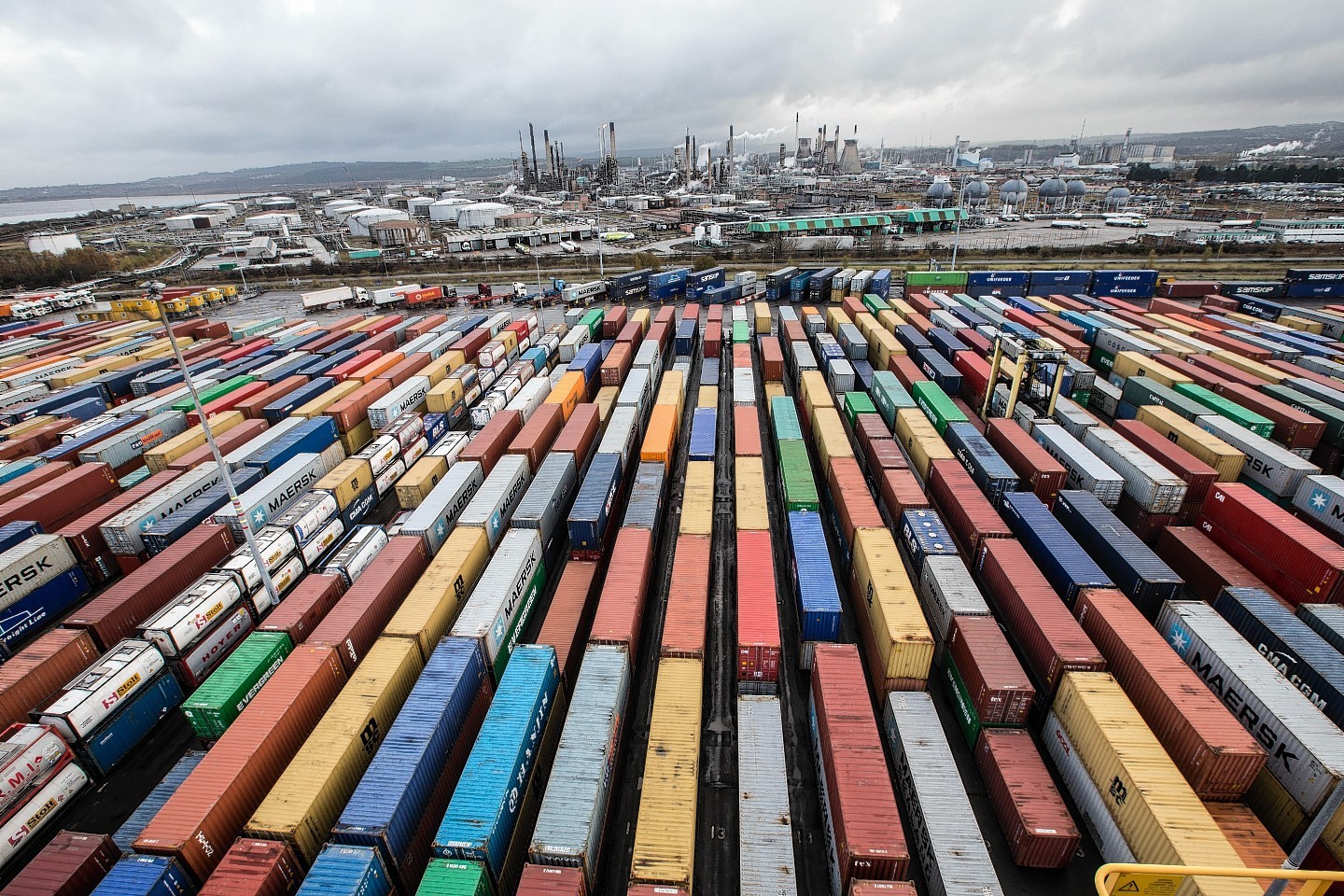 A "buoyant" trade for Scottish seed potato exports has been thanked for a significant rise in activity at Scotland's largest container port.
The Port of Grangemouth handled more than 50,000 'twenty foot equivalent units' (TEUs) in October and November, representing a four-year high.
Port owners – Forth Ports – said the increase in activity was a result of a "buoyant fresh food export season".
The port recorded a 30% increase in refrigerated container volumes, known as reefers, year on year with 1,400 units handled in November alone.
It said the bulk of the reefers contained Scottish seed potatoes being exported to countries including Egypt, Saudi Arabia, Turkey and Morocco. The port also handled reefers containing potatoes destined for Thailand, China and Namibia, via Rotterdam.
Grangemouth's port manager, Derek Knox, said Forth Ports had invested in electricity infrastructure to boost capacity for reefers last year to meet demand from fresh food exporters.
Reefers require power immediately upon arrival at the port to keep their contents fresh until they are either boarded onto vessels or collected by haulage firms.
Mr Knox said: "Scotland has a strong reputation right across the world for the quality of our fresh produce and this has resulted in increasing demand for reefer capacity at our port in Grangemouth.
"This year, we have seen potato seed in particular enjoying a bumper season with Scottish farmers exporting their crop globally resulting in our port's busiest quarter ever."
Farmer levy body AHDB's head of crop market trade development, Rob Burns, said Scotland was on track to export at least 100,000 tonnes of seed potatoes this year – up 20% on 2015. He said: "It's not surprising that this year Scottish seed exports are buoyant, we have had a good yield and our high health status makes us an attractive prospect for foreign markets.
"At AHDB we work closely with Scottish Government on new markets and we recently opened a new market for seed in Kenya. Initially trial material will be exported and then we expect a reasonable tonnage to supply this market."