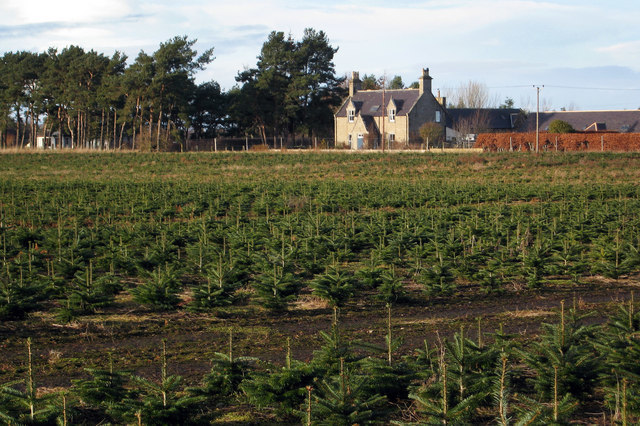 A Danish Christmas tree producer who has been trying to sell his Highland farm for more than a year has hit out at the "dangerous" A9.
Noble Nordmann boss Jimmi Enevoldsen was seeking £3.2million for the 250-acre Maviston site near Nairn when he put in on the market last autumn.
He wants to dispose of the farm to ensure "more focus on quality production" at other growing facilities in Scotland and his homeland.
Mr Enevoldsen said local people were "just so nice" and pointed to the benefits to the local economy of the 130 people employed for the annual harvest.
But he has already been forced to knock half a million pounds from the price and conceded there were downsides to the location in Lochloy, on the southern shore of the Moray Firth.
"Travelling to Nairn is very time consuming, dangerous due to the A9 and also expensive," he said, asked about the failure to offload the farm.
The businessman said the market was increasingly driven by demand from supermarkets for cheap trees but insisted there was still a place for quality.
"Big players are fighting over the superstores all over Europe. They sell trees of limited quality and this market is ruthless," he said.
"But lots of people want quality and would never buy the discount tree. There is a massive shortage of good trees.
"So we have chosen to focus on our regular customers, make better trees, perfect logistics and long-term relations," he said.
"Christmas tree production is a lifestyle. It's good fun but the cyclical production curve repeats itself every 10-12 year, so right now times are challenging.
The post-Brexit slump in the value of the pound meant more Scottish-grown trees would this year be exported to living rooms on the continent, he said.
Alastair Gemmell of selling agent Savills said: "Maviston has had a very successful Christmas harvest this year, with over 74,000 trees felled, encouraged by good weather throughout the harvest period and a high standard of quality trees.
"Purchasers have been satisfied with their trees, and the farm remains for sale as an excellent investment opportunity with immediate income potential."
The particulars note that the land is well suited to a return to arable use and that there are "a number of locations on Maviston which would form extremely attractive sites for a house" subject to planning permission.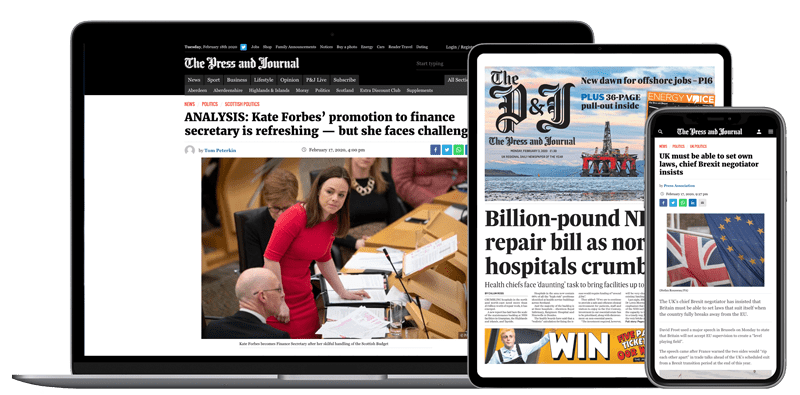 Help support quality local journalism … become a digital subscriber to The Press and Journal
For as little as £5.99 a month you can access all of our content, including Premium articles.
Subscribe