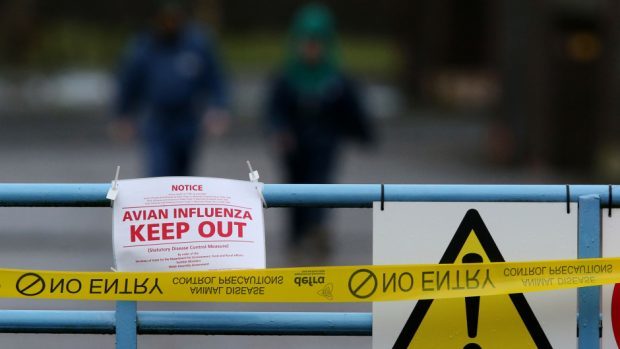 Tens of thousands of birds are being culled at a farm in Lancashire to prevent further spread of bird flu, Defra has said.
The H5N8 avian flu strain has already been confirmed in pheasants in two farms in the area, and pro-active culling of 63,000 birds, including pheasants, partridges and ducks, at a third site nearby will take place to contain the spread.
All three sites have a business link, Defra said.
The first outbreak in a farm with 10,000 pheasants was discovered last week, followed by a second case involving a flock of around 1,000 pheasants.
A routine investigation of the third farm following the earlier outbreaks failed to rule out the presence of the disease, prompting the decision to cull the birds.
An avian influenza prevention zone was declared on December 6 and will remain in place until February 28.
It requires owners to keep poultry and captive birds indoors or to take steps to separate them from wild birds.