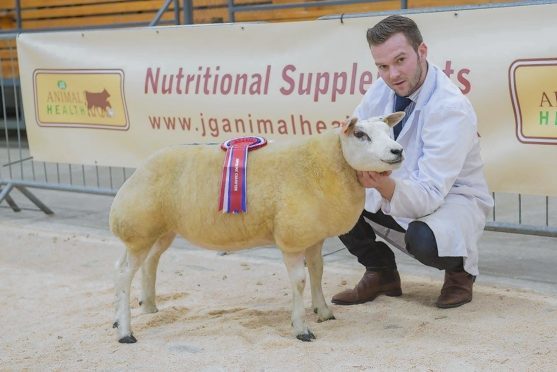 A well-known young pedigree sheep breeder from the north-east has been selected to take part in a prestigious training scheme.
Rory Gregor, 25, who runs the Gregor's flock of Beltex sheep at Thainstone, near Inverurie, is among a group of 12 taking part in the National Sheep Association's next generation ambassador programme.
The programme, which launched in 2014, sets out to help youngsters grow increase their knowledge of the sheep sector through training to enhance their personal development and business skills.
The National Sheep Association praised the "impressive calibre" of those taking part in the scheme and said the selection process was extremely tough.
The association's communications manager, Joanne Briggs, said: "It was fantastic to hear from so many worthy candidates this year, and with the standard of entrants is rising year on year, these young people really are a credit to the industry. Some very tough decisions were made during the interview process."
The group will meet for the first time later this month and their first session will focus on flock health and performance, as well as opportunities to add value to wool.
The only other Scottish person on the scheme is Alister Watson, 25, from Lockerbie in Dumfries and Galloway.