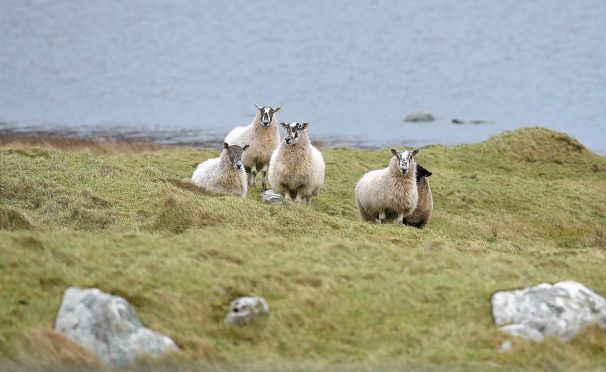 Crofters from across Scotland will gather in Wester Ross next month for the Scottish Crofting Federation's (SCF) annual gathering.
The crofters' organisation is hosting its annual event on March 10-11 at Hartfield House in Applecross.
SCF chairman Russell Smith, who runs a croft at Bonar Bridge in Sutherland, said the event was being held to set a crofting agenda for the upcoming Brexit negotiations and a post-brexit agricultural policy that was fit for crofting.
"The importance of the topic is reflected in the attendance of two members of the Scottish Government Cabinet," said Mr Smith.
Rural Economy Secretary Fergus Ewing, who has responsibility for crofting, will be in attendance along with Brexit Secretary Mike Russell.
Other speakers include: small farmers researcher and author Jan Douwe van der Ploeg; Gwyn Jones from the European Forum for Nature and Pastoralism; and speakers from a number of small producer activist organisations.
Mr Smith added: "As in previous events organised by SCF, there will be space for grass-root views and perspectives – the 'voice from the fank. Group discussions on Saturday morning will be organised to generate action points and prioritise the issues that Scottish Government should be pressing for on behalf of crofters, crofting and Scotland."
Crofters wishing to attend are asked to register by sending an email to maria@crofting.org.