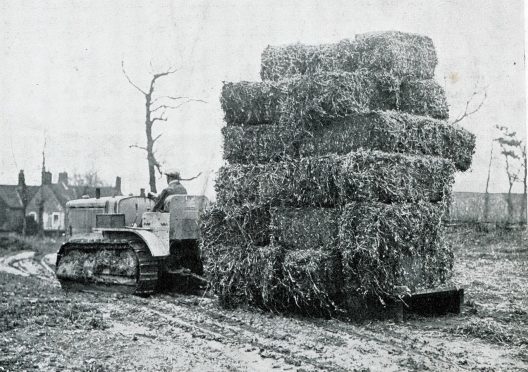 Caterpillar has become the generic name for all track-laying crawler tractors just as Hoover has become for all vacuum cleaners.
Ninety years ago the first Caterpillar designed crawler tractor was announced in the shape of the Model 20. However back in 1927 the company was no novice in crawler manufacturing and the Model 20 was a well-thought-out machine.
The Caterpillar name was the result of a merger of the US's two leading crawler tractor companies – Holt and Best – in 1925. Both had a good record of building track-layers for several years previously.
Both concerns had begun in the 1800s and ended up building track-layers for a variety of reasons. It was the Holt concern which first coined the phrase Caterpillar relating to the tracks fitted to steam engines. Holt was not slow in adopting internal combustion engines as power sources while its rival Best did so too. The two competed until the 1925 merger saw Holt's Caterpillar trade mark adopted as the new company name.
The Model 20 was the first crawler designed and built by the new concern which operated plants in California and at Peoria in Illinois. The machine was designed as a medium-sized tractor aimed for agriculture, bearing in mind the business was now aiming to supply the growing construction sector too.
It was powered by Caterpillar's own four cylinder petrol engine which was rated at 25hp at the belt. The machine was to open up important foreign markets to Caterpillar with a small number of Twenties sold into the UK firstly by early importer Tractor Traders and possibly by Leverton's of Spalding in its very early days.
It is thought that only two of the original small number of imports are in UK preservation today with one still owned by the family of the original buyer. At this time Caterpillar tractors were turned out in grey with red lettering. It would be 1932 – the year before the Twenty was discontinued – that Caterpillar adopted the Highway Yellow livery. In 1929 two smaller models, the Ten and the Fifteen, joined the Caterpillar range.