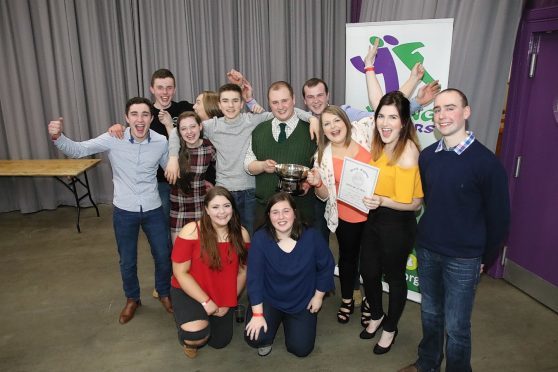 Young farmers from across the north and north-east ditched their wellies for a turn at comedy and musical entertainment for the Scottish Association of Young Farmers' Clubs (SAYFC) Northern Spotlights competition.
The contest, which took place at the Thainstone Exchange near Inverurie, attracted a record crowd of nearly 600 spectators.
Five teams went head-to-head performing a 10-minute sketch to impress the judges.
The judges were: former north region and national chairman Allan Grant; past Perthshire district and east region chairperson Anna Dickinson; and past Biggar Young Farmers member Anne Hamilton.
Alford and Mid Deeside came out on top, scoring 89 points, with a performance entitled 'Half Baked', followed by Turriff JAC in second place, with 88 points, for their performance 'CS AYE: Murder at Ingliston'.
Third place went to Deveron and Speyside's performance 'Cindi and the Munters', which scored 84 points, followed by Strichen JAC's performance 'Undate-a-Bull' which scored 83 points. Echt Young Farmers' Club came fifth, scoring 81 points, with their performance 'Planet Echt'.
The competition also featured a new award this year – the Marr Salver, given by previous national chairman Katherine Marr – for the best individual act.
The inaugural winner of the prize was Murray Stephen from Turriff for his performance as Inspector Clueless, followed by Ellie Robertson from Deveron and Speyside District in reserve for her performance as 'The Fairy'.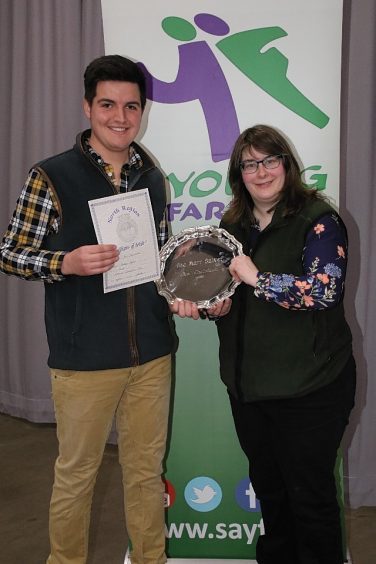 SAYFC Grampian regional events manager, Joanna Foubister, said: "Well done must go to all the competitors as this competition takes a huge amount of effort and commitment. Thank you to all stewards and supporters who helped out on the night."
The competition, which was sponsored by W. and W. Mackie Agricultural Agents and Haulage and supported by Thainstone Events and ANM Group, concluded with a disco for competitors and friends.