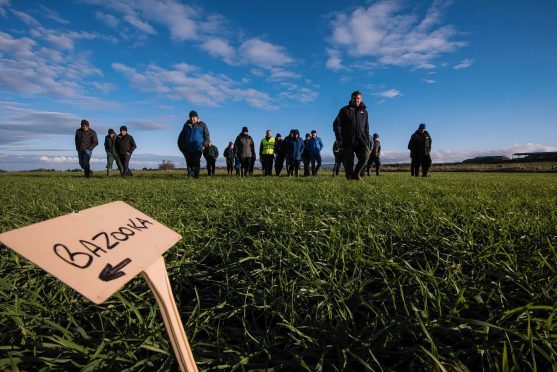 Getting livestock genetics and crop varieties right is the focus at the new Moryashire monitor farm.
Corskie Farm at Garmouth, near Fochabers, which is run by Iain Green in partnership with his parents and his two eldest daughters Laura and Jemma, recently held its first meeting as the new monitor farm for Morayshire.
The farming enterprise comprises a well-known pedigree herd of Simmental cattle, commercial cattle, pedigree sheep, indoor pigs and arable cropping.
It is one of nine farms taking part in the new monitor farms programme, which is being run jointly by Quality Meat Scotland and AHDB Cereals and Oilseeds.
Funded by a £1.25million grant from the Scottish Government, the scheme aims to help improve the productivity, profitability and sustainability of Scottish farm businesses.
Speaking to more than 100 local farmers who attended the first monitor farm meeting, Mr Green said he was keen to get the most out of genetics, whether it be for crops or livestock.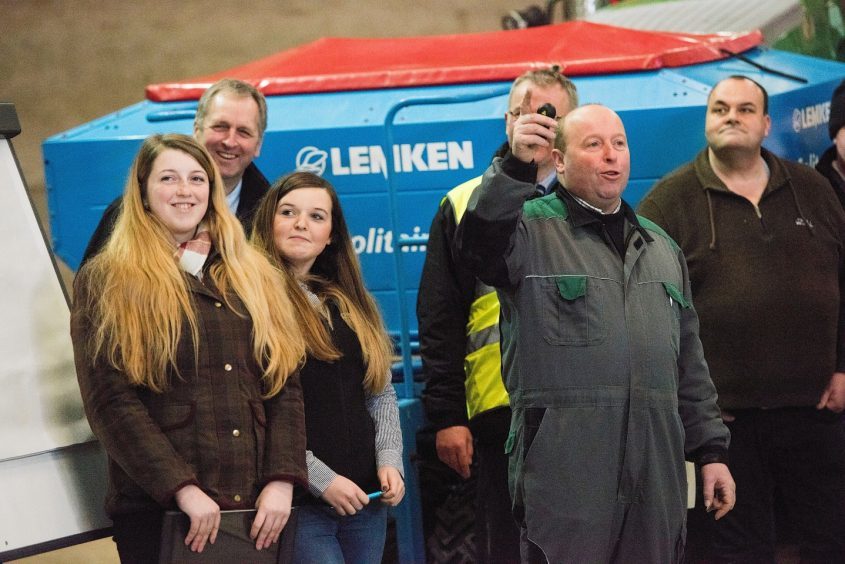 "We always strive to improve what we do, whether that's genetics or new cereal varieties. The main thing for me is to either increase outputs and reduce costs or reduce costs and keep outputs rising," said Mr Green.
Visitors to the meeting were given a tour of the farm, including a look at a field of hybrid winter variety plots including Sunningdale, Bazooka, Volume and Belfry.
Although winter barley is not commonly grown in Morayshire, the Greens say its high yield produces feed for the pig enterprise and an early entry for forage crops for the out-wintered commercial cows.
Mr Green said two challenges currently facing the farm were the ventilation in the large cattle shed and the importance of synchronising computer programmes for electronic tagging.
He said: "I hope the monitor farm management group will come up with some challenges for our farm. It's good to have outside eyes looking at what we're doing.
"I'm keen to try new things. You never know – there might be some way of adding value to the cereals we grow, or finishing all the cattle on farm, rather than selling store."
Farmers wishing to get involved with the project are asked to contact Samantha Stewart on 01343 548 789 or Derek Hanton on 01463 233 266.