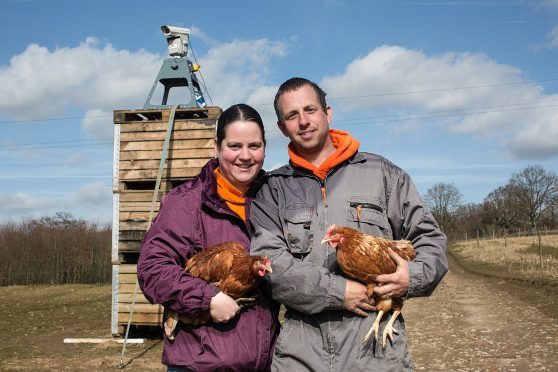 An organic egg farm in England has set up a novel method of protecting its hens from bird flu allowing them to stay outdoors.
West Sussex-based Orchard Eggs has taken advantage of the latest laser technology available from a Dutch company in order to scare off wild migratory birds and prevent them mixing with the farm's chickens.
As the UK Government recently extended the avian influenza prevention zone to April 2017, it also raised the biosecurity requirements poultry farmers must adhere to if they want to keep their birds outdoors.
Orchard Eggs owners, young Dutch couple Karen and Daniel Hoeberichts, said once they heard of the new laser technology steps were taken to set it up to complement the farm's other biosecurity measures.
Mr Hoeberichts said: "Our birds are housed across 50 acres of orchard and we want to do everything to keep them safe from infection. Once we heard about the Agrilaser Autonomic it seemed like an ideal solution to complement all of our other biosecurity measures."
The automated laser is an innovative method of repelling unwanted birds without causing harm to the wild birds, the chickens and the surrounding environment.
The system has been developed by the Dutch company, Bird Control Group, in cooperation with the Technical University of Delft in The Netherlands.
The laser is silent and shows effectiveness of 90 to 100% in bird dispersal at farms, which the company says makes it a viable alternative to the expensive method of installing nets all around the entire poultry farm.
Dan England, director of distributors PestFix (UK) said: "The outbreak of avian influenza here in the UK back in December 2016 has caused untold stress to the poultry and egg sector.
"The advent of new APHA (Animal and Plant Health Authority) protocol allows free-range birds outdoors, if they can be kept segregated from wild birds. With this rule, the laser technology for bird dispersal comes into its own. Because they are domesticated, the hens are unaffected by the laser."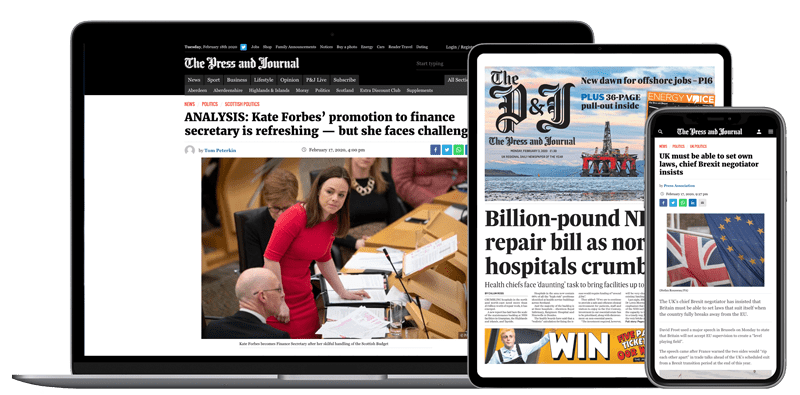 Help support quality local journalism … become a digital subscriber to The Press and Journal
For as little as £5.99 a month you can access all of our content, including Premium articles.
Subscribe