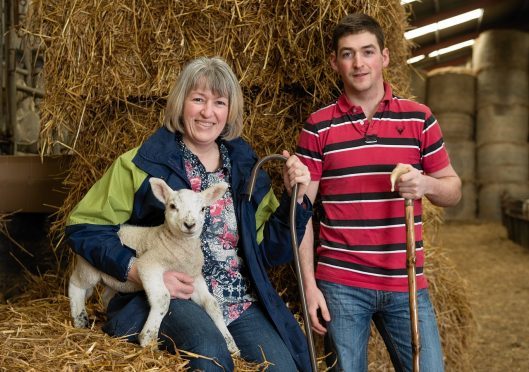 One of the aspects Anne and Geoffrey Linton love about their farm, Stillswells, a well-known commercial farm which lies two miles south-west of New Pitsligo in central Aberdeenshire, is the beautiful countryside which surrounds it and its general air of peacefulness.
It's all rather different to their previous farm, Lochlea in Ayrshire, which was something of a magnet for tourists.
"We are Ulster Scots by birth and Geoffrey was one of three sons. It came to the stage where there wasn't enough room on his family's farm for all the sons to work the farm so we decided to move to Scotland and began farming at Lochlea, which at one time was the home of Robert Burns.
"It was a beautiful place with strong connections to Burns. As it was a working farm it wasn't open to the public but that didn't stop busloads of tourists parking at the end of the lane and having a wander down to the farm.
"We used to joke that we could have made a fortune if we'd opened a tea room."
But, as Anne points out, that would never have worked because farming is in their blood, and for them, a way of life.
"We grew up living three miles apart. I come from a dairy farm background while Geoffrey's father had a mixed farm. After we got married we started a dairy farm," said Anne, 53, and mum to one son and five daughters who are all grown up now.
Over the years the dairy industry came under a huge amount of pressure and price collapses. A combination of this and other circumstances, led to the Lintons making the decision to trying a different sort of farming.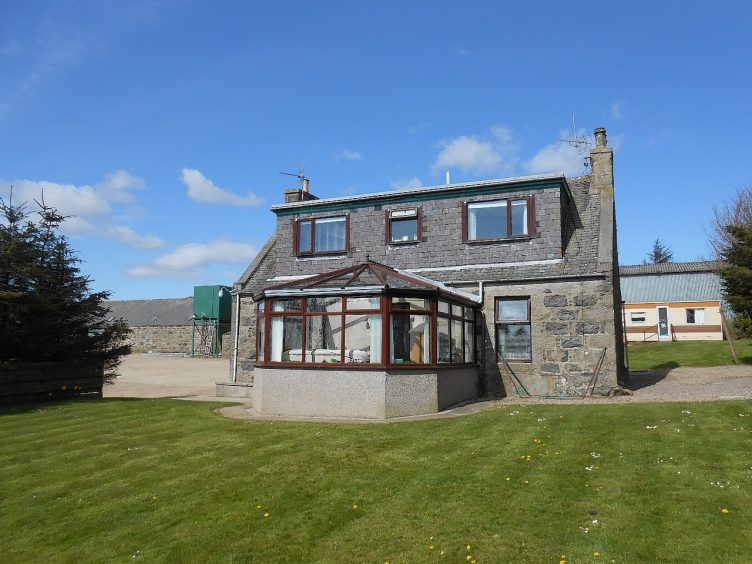 They moved to Stillswells 11 years ago which at that time was all arable. Here, the land is generally south-facing and capable of producing a wide range of spring and winter crops, in addition to productive grassland.
On sale at an asking price of offers over £950,000, it includes an extended four-bedroom farmhouse which sits in an attractive, elevated position and enjoys far reaching views to the south.
The farm buildings here comprise an excellent range of modern portal-frame structures being suitable for arable and livestock production. These include two cattle courts, a straw shed, grain store, general-purpose shed, traditional steading and a workshop.
"We have invested a fair amount in the farm and built two of the bigger sheds since we came here, but all the sheds are fairly new and in good condition," said Anne.
"We always grew malting barley to start with, then three years ago we started reseeding with grass. We bought a suckler herd and rented the grass for it six years ago, then recently Richard, our son, introduced Texel and Suffolk Cross sheep with a flock of around 180.
"Formerly I worked for Vion and kept 1,800 piglets here and reared them but when Vion was taken over we replaced the pigs with dairy calves. I enjoy rearing the calves, it suits me well, and we have gone into that in quite a big way with around 120 at the moment.
"Richard went off to train as a mechanic but returned to work on the farm as Geoffrey had to get two new hips. Richard now runs the farm for us and is keen on stock, particularly sheep. He and his fiancee, Louise, who is also a keen farmer, are getting married later this year and so he is wanting to go to a bigger farm where he can have more stock outside.
"That is why we are selling now – but it also means a parting of the ways.
"Geoffrey has his own digger so may work with that and we'll also help Richard and Louise on their farm. But we have five daughters, while our four grandchildren live in Northern Ireland. Selling the farm will give us more free time to spend with them."
Looking back on their time here, Anne said she would miss the beautiful rural setting where they are not bothered by traffic while being ring-fenced means it offers a lovely, family lifestyle.
Stillswells sits 29 miles north of Aberdeen and is seven miles north-west of Mintlaw and seven miles west of Turriff. The nearest village is New Pitsligo, some two and a half miles away and it has a small range of shops including a bakery, chip shop, tandoori restaurant, in addition to a library, doctor's surgery and a hotel. Primary schooling is available at New Pitsligo and St John's primary school.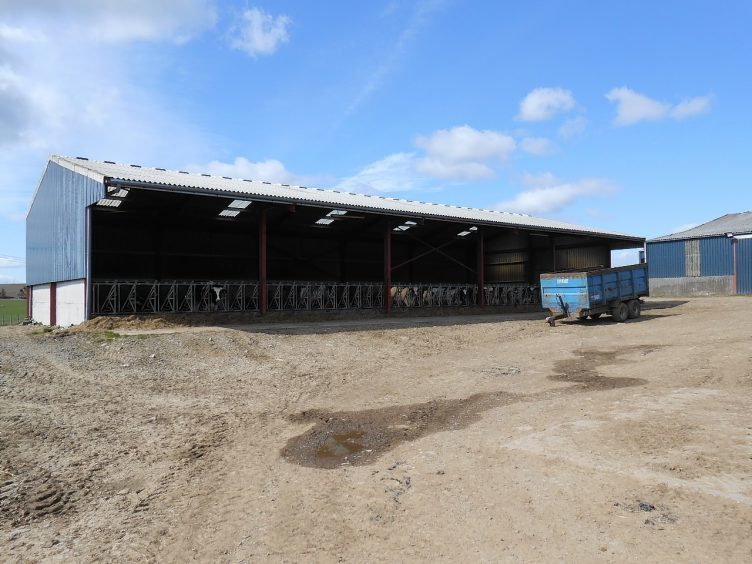 The land at Stillswells is currently farmed as one and extends to 64.62 hectares (159.68 acres or thereby) including roads, yards and buildings and enjoys good access from the public road network. It is classified as grade 3(2) according to the James Hutton Institute with high yields of cereals and grass being often obtained and is registered with SGRPID for Iacs purposes.
The farm also includes a lovely extended traditional one and a half storey stone and slate built farmhouse which is in excellent condition throughout. The accommodation comprises a conservatory, lounge, dining kitchen, four double bedrooms, a shower room, utility room, boot room and a bathroom with shower.
Tom Stewart, of selling agent CKD Galbraith, said: "This is a first-class farm in walk-in condition with a good range of farm buildings and a superb family farmhouse. It will make an excellent buy for someone."
Contact: CKD Galbraith on 01224 860710.