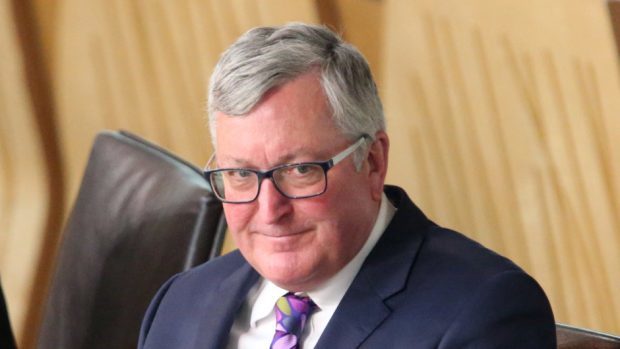 Scottish Government has been forced to launch another loan scheme for farm subsidy payments.
Less Favoured Area Support Scheme (LFASS) payments for 2016 will be paid to farmers and crofters though a £50million government-funded loan scheme.
This follows a similar scheme launched last year for 2015 LFASS monies and other loan schemes for direct support payments – all were launched as a result of payment delays caused by problems with the government's new farm payments IT system.
Rural Economy Secretary Fergus Ewing admitted the LFASS payments situation was "not good enough" and said farmers and crofters would receive letters inviting them to apply for the loan before the end of the month.
"We always knew 2016 would be a difficult year as we continue to increase the functionality of the IT system," added Mr Ewing.
"That work means that some 2016 scheme payments have to be scheduled for later in the year and while that is not ideal, farm businesses need to know the likely timescales to help with their forward planning."
Mr Ewing said all remaining 2016 basic, greening and young farmer payments would be made by the end of June.
Beef and sheep coupled support under the Scottish Suckler Beef Support and Scottish Upland Sheep Support schemes will be made next month, while Rural Priorities payments will be made from July onwards.
Autumn 2017 has been given as the payment date for agri-environment climate scheme, forestry grant, Beef Efficiency Scheme and land managers options payments.
North-east Conservative MSP Peter Chapman welcomed the launch of the LFASS loan scheme but said it raised serious questions about whether the beleaguered farm payments IT system would ever work.
He said: "It just goes to show once again that this IT system is not fit for purpose and there's a real concern it's never going to work."
NFU Scotland president Andrew McCornick said the loan scheme would deliver a much-needed cash injection into remote and vulnerable communities.
He said: "We know that there are still many people to receive outstanding payments. For these people difficulties will remain until all the money due to them is paid."