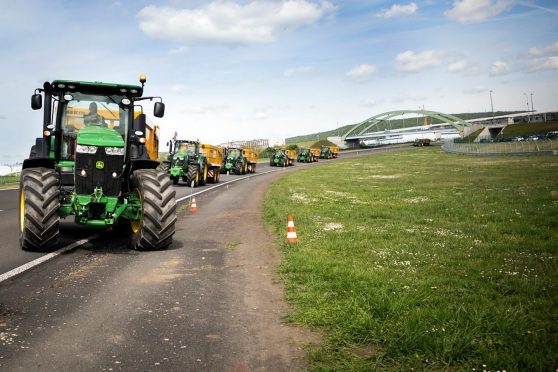 Two leading machinery companies have launched a hunt to find the best tractor driver in Europe.
Tractor giant John Deere and tyre manufacturer Michelin are once again hosting the European Drivers' Championship in June.
Sixteen drivers will be selected from all over Europe to put their driving skills to the test at Michelin's test site at Clermont-Ferrand in France.
The site is one of the largest in the world with 19 test tracks with a total length of 25 miles.
According to the companies, the competition is not all about speed and judges will be looking out for the best and most efficient driving strategy.
Competitors will be tasked with driving the new John Deere 6250R tractors, each equipped with the company's new CommandPRO joystick.
They will be asked to drive the 300hp tractor, which will be equipped with Michelin tyres, while pulling a Joskin 29-tonne tandem axle trailer.
At the start of the competition, each driver will be asked to select their own driving strategy and decide on the appropriate tractor settings as well as the most suitable tyre pressures.
They will then be asked to complete a field and road course as quickly as possible while taking into account fuel consumption and possible soil compaction.
Judges will score drivers on the following four categories – speed, fuel efficiency, soil compaction and driving skills.
John Deere and Michelin said the goal of the competition was to demonstrate how well-trained operators could improve the performance of their tractors.
Tyres also play a major role in the tractor's overall performance, and the companies said there was scope to make fuel savings and reduce ground pressure and tyre wear by paying attention to speed and internal tyre pressure.
Tractor drivers wishing to apply to take part in the competition must register online at www.lightstrongsmart.com and get as many 'likes' as possible from their social media community.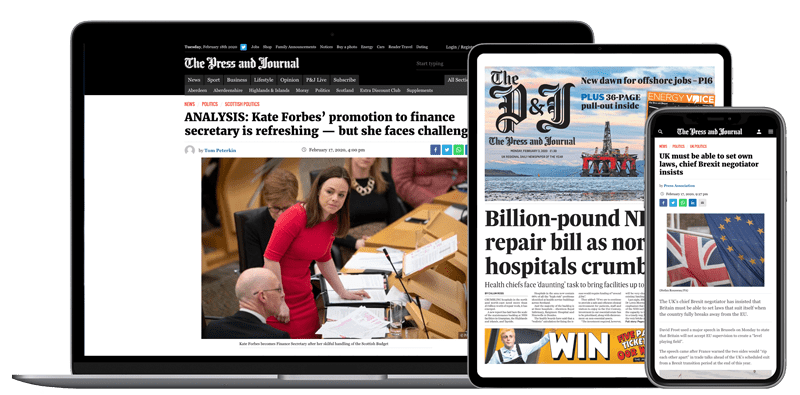 Help support quality local journalism … become a digital subscriber to The Press and Journal
For as little as £5.99 a month you can access all of our content, including Premium articles.
Subscribe