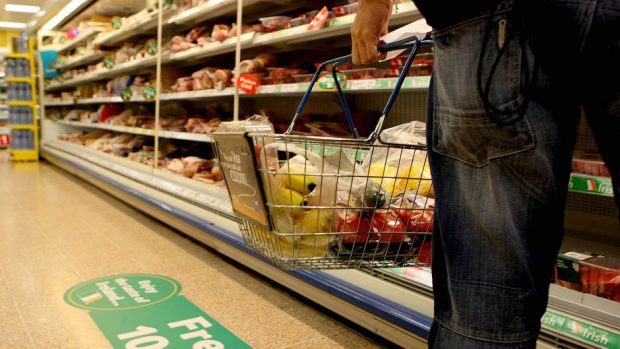 Supermarkets have come under fire by farm leaders after large amounts of imported lamb were found in a number of shops next to banners and labels promoting Scotch Lamb.
NFU Scotland (NFUS) said Scottish sheep farmers were "appalled and disappointed" by the lack of support given to them by Scottish supermarkets in the run up to Easter.
Findings from an investigation by the union into the availability of home-produced lamb found the majority of retailers were giving shoppers little choice to buy Scotch.
The union's secret shoppers surveyed 45 supermarket stores across Scotland and recorded the origin of 2,803 packs of fresh lamb. Only 44% of the lamb recorded was produced in the UK.
The secret shoppers also found several instances of imported lamb being displayed on shelves under banners promoting Scotch.
Tesco's Perth store, for example, was found to have 100 packs of New Zealand lamb under a banner stating 'The best Scottish lamb in season'.
NFUS president Andrew McCornick said despite commitments from supermarkets to stock Scottish lamb, huge volumes of New Zealand and Australian lamb were instead present on their shelves. He was referring to Tesco, Asda, Sainsbury's, the Co-op, Morrisons, Marks and Spencer and Lidl.
"It's frankly a slap in the face to many of us that supermarkets have failed to show strong support to Scotland's sheep farmers and their families over the Easter period – a time of year when consumers seek out our high-quality produce," said NFUS president Andrew McCornick.
He praised Aldi for being the only retailer visited by the union's secret shoppers that was stocking only Scottish and British lamb.
The National Sheep Association's (NSA) chairman for Scotland, John Fyall, accused supermarkets of acting fraudulently.
He said it wasn't for industry to try and limit the choice available to consumers, but it was industry's responsibility to protect its brand.
Stocking of imported lamb under Scotch banners and "co-mingling" of products – mixing Scotch with British or foreign lamb – was "fraudulent", said Mr Fyall who farms at Newmachar.
He urged any farmers to gather evidence of supermarkets doing this, with pictures, and send it to him by email at chairman@nsascotland.org.
He added: "I'd like to see proper evidence of where the supermarket is falsely advertising and if that's the case we will take it up with the supermarket ombudsman."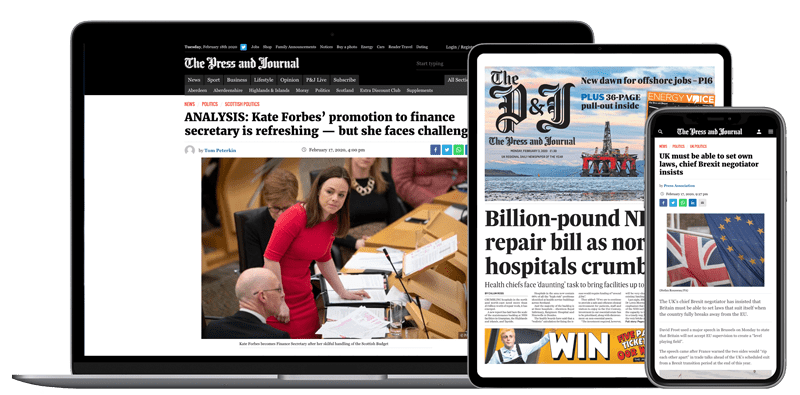 Help support quality local journalism … become a digital subscriber to The Press and Journal
For as little as £5.99 a month you can access all of our content, including Premium articles.
Subscribe