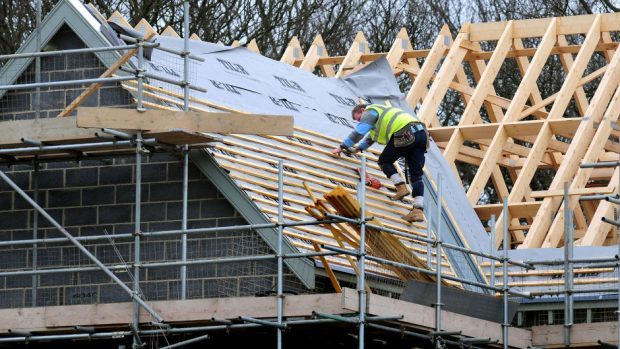 The latest round of funding from the Croft House Grant Scheme has been awarded by Scottish Government.
More than £948,000 has been delivered to 29 crofters to help them build or improve homes.
Rural Economy Secretary Fergus Ewing hailed the scheme and said the funding would help crofters in some of Scotland's most rural and remote communities benefit from better housing.
"High quality housing is essential for crofters and this round of awards will make a real difference to the 29 crofters and their families receiving a grant," said Mr Ewing.
"Attracting people, particularly young families, to our most remote and rural communities is essential for their long-term sustainability. I am determined to help people live in crofting areas, where there are often few opportunities and the Croft House Grant has proved successful in doing just that."
Earlier this year Mr Ewing confirmed an additional £600,000 in funding for the scheme bringing its total budget for 2017/18 to £2million.
He said: "These grants enable more crofters to upgrade or build new properties helping them to fulfil their duty to live on or close to their croft. And they also help to boost the wider local economy, creating opportunities for local construction and trade businesses."
Kate Forbes MSP welcomed the funding and said it would make a "huge difference" to crofters.
The Skye, Lochaber and Badeonch MSP said: "I know from personal experience, when visiting the family croft near Applecross, what significant sums of money neighbouring croft houses need to remain wind and water tight.
"I hope that this money will make a huge difference to the families who will benefit, in the same way as 800 other crofters have benefited from housing grants since 2007."
Since its inception in 2007 the scheme has awarded more than £16million in grant payments to more than 800 crofters.
Changes introduced to the scheme in April 2016 mean some crofters are now eligible for £38,000 of funding.