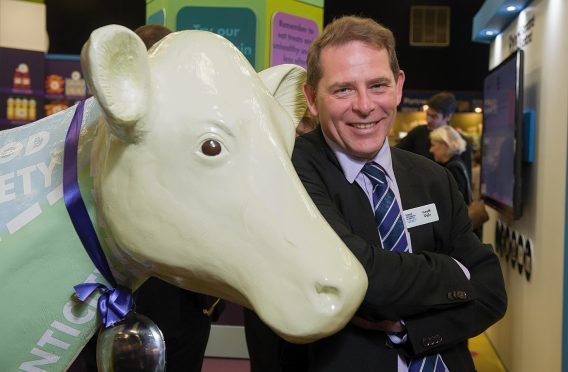 The chief of Scotland's food safety agency has called for more people to come forward with information surrounding alleged meat fraud.
Food Standards Scotland (FSS) chief executive Geoff Ogle was reluctant to reveal details of investigations being carried out by the Scottish Food Crime and Incidents Unit.
However he did confirm that the unit had been given information about meat substitution – foreign meat being packaged, labelled and sold as Scottish.
"We have had information about that but I wouldn't say there's detailed investigations going on," Mr Ogle told journalists in Edinburgh yesterday.
"We have had information which has led us to make further enquiries about concerns about potential substitution but none has led to full investigations."
He issued a plea for more information and urged people with concerns or evidence to support food crime, such as meat substitution, to contact the Scottish Food Crime Hotline on 0800 028 7926.
"We need information. We are still not getting much information coming through to suggest there's a big problem. I'd rather have more information coming from industry to confirm," added Mr Ogle.
He said the food crime unit team had been given the remit to help protect the reputation of Scottish food and drink.
"There's a delicate balance that we have got to strike," added Mr Ogle.
He failed to confirm whether FSS would be recommending the use of DNA testing in all meat plants but admitted it was a useful tool for verifying meat authenticity.
"DNA would be a solution to some problems, certainly in terms of verification and authenticity," said Mr Ogle.
"It discourages issues like substitution if it's clear that DNA will quickly verify that it [meat] is what it says it is. If we are using it for something like a PGI then it's definitely useful."
Mr Ogle and his colleagues also failed to confirm whether FSS would be recommending that CCTV become mandatory in all slaughterhouses – a plea made by the British Veterinary Association and the Veterinary Public Health Association last year.
The organisation's deputy chief executive, Elspeth Macdonald, said 95% of all animals slaughtered in Scotland were killed in abattoirs with CCTV in place.
Mr Ogle said whether or not CCTV should be compulsory in all abattoirs was not a decision for FSS to make, however the use of CCTV in lairage areas and stunning points would be useful.
"It provides security and assurance for the staff who are doing nothing wrong," he added.